FBI Kavanaugh Probe Not Broad Enough, Accusers' Lawyers Say
(Bloomberg) -- Lawyers for two women who accuse Supreme Court nominee Brett Kavanaugh of sexual assault and misconduct said Tuesday the FBI isn't doing a full enough investigation of their claims, even as the bureau has been granted broader authority for its probe.
Lawyers for Christine Blasey Ford said it's "inconceivable" that the FBI could do a thorough investigation without interviewing her or witnesses she has identified to support her assault claim. Deborah Ramirez's attorney said the FBI apparently hasn't contacted any of more than 20 witnesses to her claim that he exposed himself to her at a drunken college party.
"We have great concern that the FBI is not conducting -- or not being permitted to conduct -- a serious investigation," Ramirez lawyer John Clune wrote on Twitter.
Ford's lawyers said that although they sent the FBI an offer to interview Ford, and sent information about witnesses and evidence that may aid the investigation, they have received no response.
The White House agreed on Monday to let the Federal Bureau of Investigation question more people in connection with allegations that Kavanaugh was sexually abusive toward women following growing criticism that the probe was too constrained. But the bureau isn't doing its own deep dive into the nominee's alcohol use or whether he gave false testimony to a Senate panel last week, according to a person familiar with the matter.
Senate Judiciary Chairman Chuck Grassley said in a statement Tuesday evening that the FBI knows how to conduct a background investigation and shouldn't give in to "politicians telling the agency how to do its job."
President Donald Trump told reporters Tuesday, "I think Judge Kavanaugh is going to be accepted, but we're going to have to see what comes back."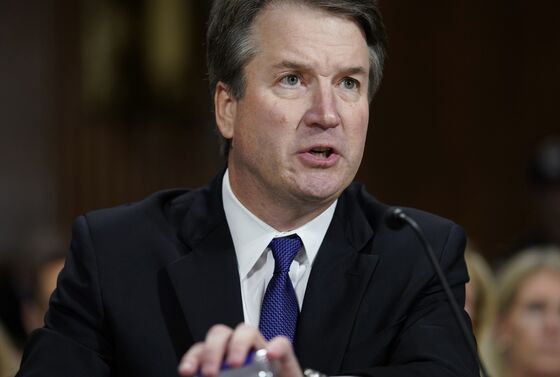 The Senate won't vote on Kavanaugh's nomination until after the FBI completes its one-week probe into allegations of sexual assault and misconduct, said second-ranking Republican John Cornyn. Kavanaugh has strongly denied all misconduct claims.
The FBI has been told to finish the probe by Friday, meaning there are time limits on what agents can do.
"People will know what the FBI says before we end up voting on anything," Cornyn told reporters Tuesday. Cornyn added that he believes some portion of the FBI's findings should be released publicly. "I'm hopeful there will be at least a summary that will be made public, and then the senators can review the notes," he said.
But Senate Majority Leader Mitch McConnell later said that "only senators will be able to see" the FBI report. McConnell, who has promised at least an initial vote on Kavanaugh later this week, said "it shouldn't take long" for senators to read the findings.
Ford has accused Kavanaugh of attacking her at a 1982 high school house party by holding her down, trying to remove her clothes and putting his hand over her mouth to keep her from screaming. Her lawyers, Debra Katz and Michael Bromwich, said in a letter to FBI Director Christopher Wray that media reports have said the FBI doesn't intend to interview Ford or Kavanaugh.
"It is inconceivable that the FBI could conduct a thorough investigation of Dr. Ford's allegations without interviewing her, Judge Kavanaugh, or the witnesses we have identified in our letters to you," the attorneys said in the letter.
Clune said on Twitter that Ramirez of Colorado spoke to the FBI for more than two hours on Sunday about her allegation. She has said the incident occurred when she and Kavanaugh were freshmen at Yale University.
The FBI interview was "detailed and productive, and the agents were clearly motivated to investigate the matter in any way they were permitted," Clune said on Twitter. Ramirez's lawyers provided the names and contact information of more than 20 witnesses who may have corroborating information, Clune said.
"Although we do not know the status of the investigation, we are not aware of the FBI affirmatively reaching out to any of those witnesses," Clune said.
The limits that remain on the investigation are significant because some Democrats and others opposed to Kavanaugh contend there are red flags in terms of whether he was honest in his testimony before the Senate Judiciary Committee.
"It would be a big mistake to put handcuffs on the FBI," Senator Patrick Leahy, a Democrat who serves on the Judiciary Committee, said on MSNBC. "They have the ability to investigate the whole thing. It's not a question of whether he drank when was a youngster. It's a question of was he truthful with the committee."
Part of the challenge for the FBI is structural, because it's not doing a criminal investigation that would give agents more flexibility and tools. The bureau has been directed to do a supplemental background investigation into credible allegations of sexual misconduct against Kavanaugh.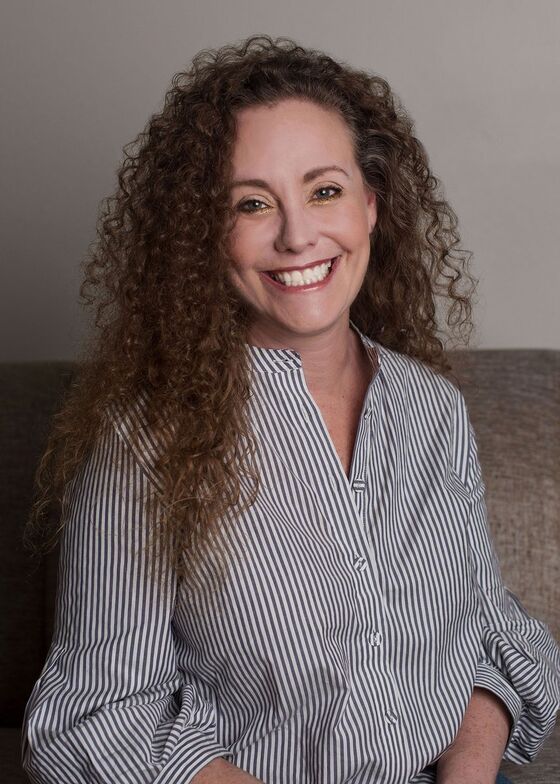 Among those who have accused Kavanaugh of improper behavior is Julie Swetnick, who claims Kavanaugh took part in efforts at parties during high school to get girls intoxicated so that groups of boys could have sex with them. Kavanaugh has dismissed her allegation as "ridiculous and from the Twilight Zone."
Swetnick's lawyer, Michael Avenatti, said Tuesday afternoon that neither he nor his client had been contacted by the FBI. He said there's "no question" the probe would be illegitimate without an inquiry into her allegations of misconduct.
The policy governing background investigations means the FBI would have to get approval from the White House to do a full-throttle investigation into his alcohol use or whether he committed perjury.
"This is being done to answer the inquiry of the Senate and that inquiry concerns what they call current and credible allegations of sexual misconduct," former Attorney General Michael Mukasey told reporters on a conference call Tuesday.
Still, in the course of talking to individuals, it would be standard procedure for agents to ask whether Kavanaugh had any problems with substance abuse, Mukasey said. And the FBI will include in its interview files anything that agents are told indicating that Kavanaugh wasn't honest with the Senate Judiciary Committee.
Kavanaugh's drinking habits have become a subject of attention, as those who have known him over the years debate whether he imbibed so heavily that he may have engaged in inappropriate behavior that he forgot. Kavanaugh told the Judiciary Committee that "I liked beer. I still like beer. But I did not drink beer to the point of blacking out, and I never sexually assaulted anyone."
Still, Trump said at a news conference on Monday that Kavanaugh's testimony showed he "he likes beer and he's had a little bit of difficulty, I mean, he talked about things that happened when he drank."
The New York Times reported Tuesday that in a letter Kavanaugh wrote in 1983 -- while organizing friends for a Beach Week trip to rent a condo in Ocean City, Maryland -- he said those who arrived first should warn the neighbors "that we're loud, obnoxious drunks with prolific pukers among us."
Republican Senator Jeff Flake of Arizona -- whose demand for a week-long FBI investigation temporarily blocked a confirmation vote -- told reporters Tuesday "we'll see what the FBI turns up," when asked whether he stands by his statement last week that he would support confirmation.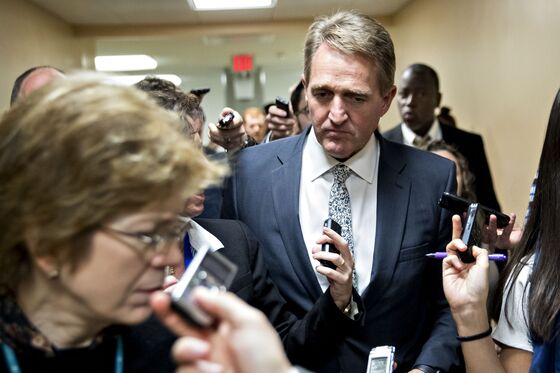 Flake said he'll make his decision "not just considering the allegations" but also whether Kavanaugh lied to the committee about something that is "clear cut" and can be proven to be false.
The lawyer for Mark Judge, a Kavanaugh classmate who Ford says witnessed and encouraged the attack on her, said Tuesday that Judge has completed his interview with the FBI. Attorney Barbara Van Gelder gave no information on the questions asked by the agents.
Senator Orrin Hatch, a Republican member of the Judiciary Committee, said members are getting some updates from the FBI as the investigation continues. He said he hasn't seen much so far that's particularly interesting, "and I don't think we will either."
Senate Democratic Leader Chuck Schumer said Republicans are engaging in a "double standard" by blaming his party for a one-week delay in the confirmation, while ignoring the GOP's own decision to hold open the deceased Justice Antonin Scalia's seat during the last year of Barack Obama's administration until after Trump took office.