Brexit Trade Aims 'Fantasy,' Former UK Trade Chief Says
(Bloomberg) -- The U.K. will struggle to broker improved trade deals after it exits the European Union, according to the former head of its trade department.
As an EU member, the U.K. is unable to negotiate its own trade deals and Brexiteers in May's Conservative Party see pursuing accords with countries like the U.S., India and Australia as a key prize for leaving the bloc.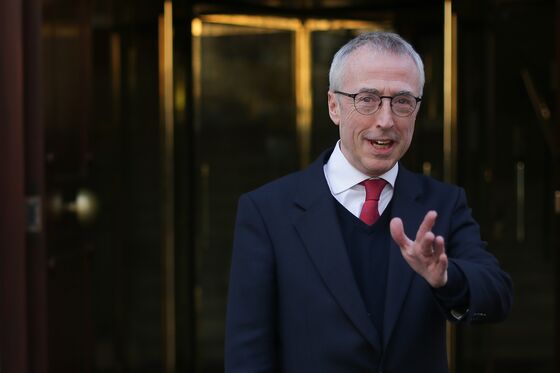 "It's a fantasy to imagine there are wonderful new trade deals that other people haven't got, that's not what the evidence tells us," Martin Donnelly, permanent secretary of the Department of International Trade until 2017, said in an interview in Dublin on Thursday. "Trade deals are done between blocs of the same economic power. As a medium-sized country, there is no way you make a trade deal that is more favorable."
President Donald Trump this week said U.K. Prime Minister Theresa May's Brexit deal could jeopardize Britain's ability to strike a trade pact with the U.S. Donnelly said it would be tricky for Britain to reach a new accord with the U.S. should May's deal, which potentially ties the U.K. to a customs union with the EU, make it through Parliament.
The U.S. "would expect movement on agricultural, environmental and health standards," said Donnelly, who is now an adviser to consultancy firm Teneo. "That would mean the U.K. having to move away from European standards and that would be very difficult if not impossible with a customs union."
Donnelly warned it may take more than seven years for the U.K. to negotiate a bespoke trade agreement with the EU.
"It took seven years for Canada and that was much simpler deal, with very little on services," he said.
Donnelly said a no-deal scenario wouldn't be sustainable for the U.K.
"It's simply not going to be possible to have no deal with all the implications for trade, transport, digital and services, " he said. There's "no such thing as no-deal."