Brexit Negotiations Going All Night as They Enter 'Endgame'
(Bloomberg) -- Brexit negotiators are working through the night in an effort to reach a deal, but the final stage of the talks is proving "immensely difficult," U.K. Prime Minister Theresa May said. 
"The negotiations for our departure are now in the endgame," May said in a speech on foreign policy Monday at the Guildhall in London. "And we are working extremely hard, through the night, to make progress on the remaining issues in the Withdrawal Agreement, which are significant. Both sides want to reach an agreement. But what we are negotiating is immensely difficult."
Negotiators believe they only have until Wednesday to secure a deal if it's to be signed off by a special EU summit this month -- as both sides want. Officials are trying to nail down what May called "significant" remaining issues. And there are signs that any agreement will struggle to survive the scrutiny of U.K. ministers.
May will convene a weekly Cabinet meeting on Tuesday morning, with Brexit only getting a cursory mention on the agenda, as part of a regular update on preparations for what will happen if there's no deal. Instead, ministers are due to talk about the health service, veterans and Britain's "soft power."
There are signs that some Cabinet members are growing uneasy about what May could agree to. International Development Secretary Penny Mordaunt told Sky News on Monday that the Cabinet would be a "check" on the deal. "Cabinet's job is to put something to Parliament that is going to deliver on the referendum result," she said.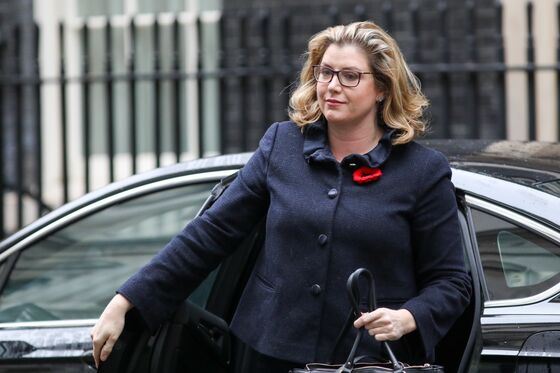 May tried to offer reassurance in her speech. "I will not compromise on what people voted for in the referendum," she said. "This will not be an agreement at any cost."
The opposition Labour Party will try to expose the differences among the Conservatives on Tuesday afternoon with a Parliamentary vote aimed at forcing the government to reveal the legal advice it has received on a deal.
Pro-Brexit Tories say that the proposed "backstop" that aims to solve the Irish border issue could be a trap from which the U.K. would be unable to escape without the EU's permission. Labour is trying to get the Attorney General's advice published, on the basis that it may well confirm this, and harden Tory opposition to any deal, which is already significant.
The government doesn't usually release legal advice it gets, but Labour is using a "humble address," the same device it used last year to get Brexit economic-impact studies released. To pass, the address will need the support of Tory rebels.