Brexit, Lies and Video
(Bloomberg) -- Brexit has reached such dizzying levels of fame it even has its own movie, starring Benedict Cumberbatch.
On this historic day when Parliament will vote on Theresa May's Brexit deal, it's worth reflecting on the film's protagonist: a little-known figure to international audiences but who was instrumental in pulling off one of the U.K.'s biggest political upsets.
Dominic Cummings was the director of the official Leave campaign and used the power of big data to reach those who had never voted before: the angry and the unheard. In the U.S., this slice of the population was also tapped in the election of Donald Trump.
Cummings nailed the slogan "take back control," a refrain one still hears today, with the divorce from the European Union either framed as an empowering choice that will restore the U.K. to past glories or an act of economic suicide.
The irony, of course, is that more than two years on from the referendum no one seems in control. Not May, whose government is headed for one of the worst parliamentary defeats in almost a century. Not the people, who just want the whole thing over with.
The scale of May's loss will inform what happens next. Another election? Another referendum? Back to Brussels to re-open negotiations? There's plenty of material for another movie.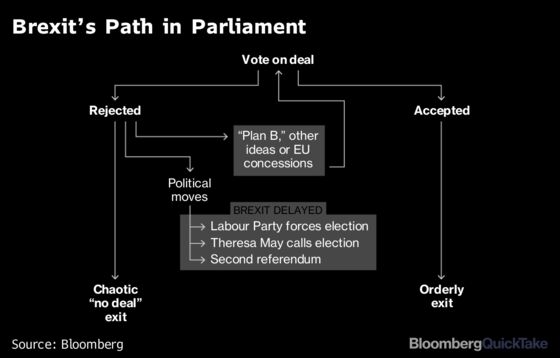 Getting worse | Officials from Washington to Wall Street are pondering nightmare scenarios if the record-breaking U.S. government shutdown extends into spring – or beyond. Airport security screeners could quit, grounding flights. The federal courts could stop hearing civil cases. City buses could stop running. And 38 million Americans could stop getting food stamps.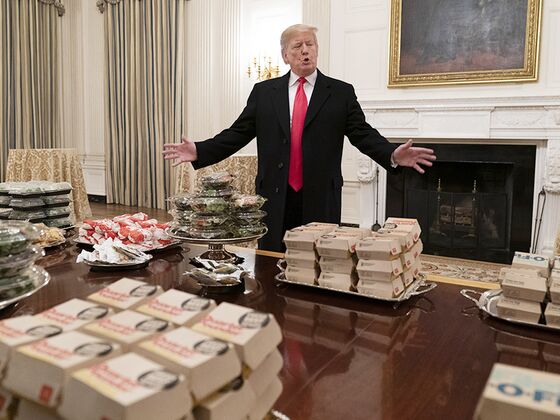 Warnings over divisions | Thousands of Poles gathered in vigils yesterday in honor of Pawel Adamowicz, the mayor of Gdansk stabbed during a charity event on Sunday. The murder of a high-ranking Polish official for the first time since the end of communism comes amid widening divisions and febrile politics across Europe.
Huawei woos Trump | The reclusive founder of Chinese telecommunications giant Huawei praised Trump as "a great president," breaking a years-long silence in a bid to ease spying fears. Ren Zhengfei said he's waiting to see if the U.S. president will intervene in Washington's effort to extradite his daughter from Canada. That case has plunged Ottawa and Beijing into a diplomatic feud, and Chinese authorities have asked state-run enterprise executives to avoid trips to the U.S. and its allies.
Home empty handed | Secretary of State Michael Pompeo arrived in the Middle East a week ago on a mission to prove the Trump administration can be a reliable partner in tackling the region's thorniest problems. He returns having failed to stifle doubts that have dogged the U.S. for years. From the 18-month spat between Qatar and its Gulf neighbors to the investigation into the murder of columnist Jamal Khashoggi, progress was slim.
Fly away | With his country gripped by violent protests and facing economic collapse, Zimbabwe's president traveled to Moscow to seek loans. A biting foreign-exchange shortage leading to long lines for food and gasoline sparked a nationwide strike and clashes yesterday that left at least five people dead and scores injured. It's the worst unrest since Emmerson Mnangagwa replaced long-time ruler Robert Mugabe in 2017.
Trump Attorney General nominee William Barr is working to convince lawmakers that he won't interfere with Special Counsel Robert Mueller's Russia probe as a Senate panel opens two days of confirmation hearings.
Pompeo may meet one of Kim Jong Un's top aides in Washington this week to prepare for a second summit with Trump, South Korean newspaper Chosun Ilbo said, amid reports North Korea has continued to make nuclear weapons since their first meeting last year.
Senate Democratic Leader Chuck Schumer said he will force a vote today on a measure to block the Treasury Department's plans to lift sanctions on three Russian firms linked to oligarch Oleg Deripaska.
And finally… U.K. Defence Secretary Gavin Williamson suggested arming residents of Gibraltar with paintball guns to fire on Spanish ships encroaching into British waters. His call to splat the Spanish stunned military chiefs, who've dubbed Williamson Private Pike after a character dismissed as a "stupid boy'' in 1970s BBC sitcom Dad's Army, The Sun reports. The deterrent plan may owe more to James Bond, echoing the opening to The Living Daylights movie. Officials said Williamson was joking.