Brexit Chief Raab Impresses Tory Grassroots Eyeing Next Leader
(Bloomberg) -- Brexit Secretary Dominic Raab was greeted with a standing ovation by Conservative supporters as he called for unity after party divisions over Brexit, a sign his star is rising in any future leadership contest to replace Prime Minister Theresa May.
A long-term Brexit supporter, Raab reached out to voters who favor retaining ties with the European Union, praising how they'd highlighted important stumbling blocks to securing a good deal.
Later, at a fringe event, Raab was asked if his was a leadership bid, saying it was "not true" and he was behind the Prime Minister. He would hardly be expected to say "yes." What matters more is that he made a good impression and his speech hit the right notes.
In an appeal to one of the central pillars of Conservative values - pragmatism, he said he is having to make compromises to secure a deal with the EU.
"My approach to Brexit is pragmatic, not dogmatic," he said. "Do I think the deal we are pursuing is perfect? Of course not. Is it everything I wanted? No it isn't. "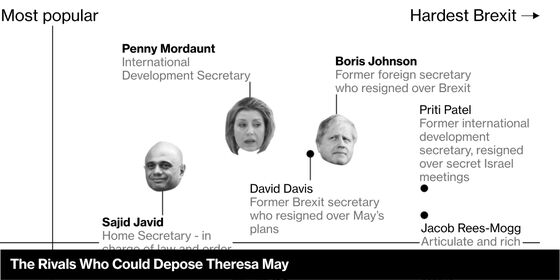 Raab defies easy categorization having worked for Dominic Grieve—now the leading Tory pro-European—and arch Brexiteer David Davis, and shown more willingness to engage with MPs on the other side of the fence than many of his Tory colleagues.
Highlighting the fights about antisemitism dogging the opposition Labour Party, Raab also spoke movingly of Jewish refugee father who fled Czechoslovakia to escape the Nazi purges.
Like some of the other leadership runners and riders, Raab injected a note of hope in his closing remarks. "We've had our arguments, but now is the time to put them behind us," he said. "Now is the time to come together because this is a moment for the optimists. And ours is a country ready to shine."
The speech was popular with the party faithful, with LBC presenter Ian Dale telling a fringe event later Monday that a voter had approached him before the session to tell him Raab's speech made her cry.