Brexit Deal Is in U.K. Parliament's Hands Now
Just in the nick of time. 
Prime Minister Boris Johnson says the U.K. has reached a divorce deal with the European Union. That agreement, he says, should get through parliament on Saturday, which would allow Britain to exit as agreed on Oct. 31.
Johnson says the deal will let the U.K. "take back control" after more than 45 years of ties to the world's biggest trading bloc. The news, as EU leaders meet in Brussels today, sent the pound and shares higher.
It's not entirely clear how they overcame the issue of avoiding a hard border for Ireland as part of the divorce, and what was done to placate the Conservative Party's Northern Irish allies in Parliament. Indeed, it does not seem the Democratic Unionist Party is fully on board. Johnson does not have a majority in Parliament.
Johnson may be able to claim victory where his predecessor Theresa May failed. A deal should spare the U.K. a chaotic exit from the EU that could disrupt trade and the movement of people. But the mechanics of the exit will take years to iron out, and the poisonous rancor within the U.K. over immigration that the Brexit referendum set off won't magically vaporize.
There's a lot of work yet to come.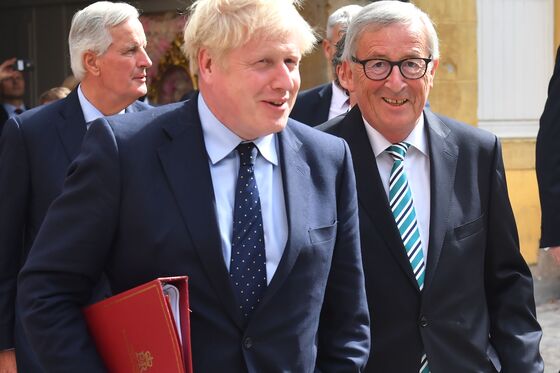 Just in: House Oversight and Reform Chairman Elijah Cummings, a key figure in the Democrats' impeachment inquiry and a fierce critic of President Donald Trump, has died.

Tough talk | Trump warned Turkish leader Recep Tayyip Erdogan in a letter last week not to be a "tough guy" over his offensive against Kurdish fighters in Syria. Today, his vice president and secretary of state are in Ankara, amid criticism from Republican and Democratic lawmakers that Trump initially let Turkey go after the Kurds. Erdogan has signaled openness to a deal if the Kurds are kept further away from Turkey.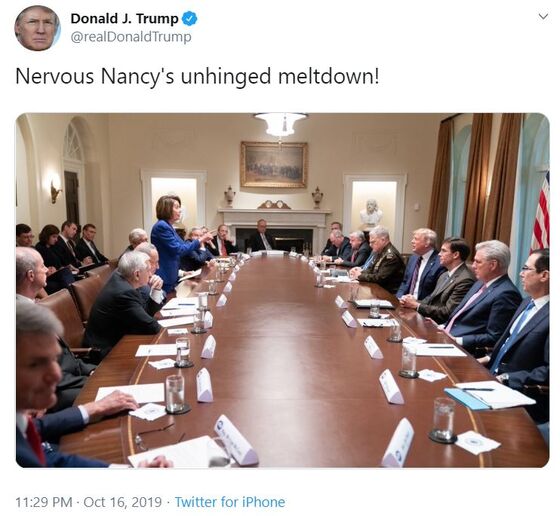 Helpful witness? | Trump's allies hope Gordon Sondland, the U.S. ambassador to the European Union (and a generous donor to the president), will offer favorable testimony to House panels today to counter a slew of damaging revelations in the impeachment inquiry.
Energy Secretary Rick Perry told the Wall Street Journal that he contacted Trump's personal lawyer Rudy Giuliani at the president's behest to discuss corruption in Ukraine.
Money trouble | Struggling to regain his lead in the polls and fend off an onslaught from Trump, Joe Biden may be too short on cash to do either as well as he'd like. Federal filings show Biden spent $1.9 million more than he raised in the third quarter, an unusual deficit for a major presidential candidate at this point in an election cycle. That left him with the smallest cash reserve among the five top-polling Democratic contenders.
Click here for more about why Elizabeth Warren's been so vague about the taxes needed to pay for her $30 trillion Medicare for All plan.
Weighing in | Republican senators say they're planning to move quickly on legislation to support protesters in Hong Kong despite a threat of retaliation from China. The support from Washington comes as pro-democracy lawmakers in Hong Kong shouted down Chief Executive Carrie Lam, a day after their protests forced her to deliver her annual policy address by video.
High security | Zimbabwe, which is repealing its laws banning cannabis production, has launched the industry by planting industrial hemp on the grounds of the main prison in the capital, Harare. Convicts won't be tending the crop, though; that's being handled by a private company that hopes to cash in on a key advantage of the penitentiary: tight security.
Thailand's divided parliament began debating the annual budget today amid concern the ruling coalition may struggle to pass the bill because of its slim majority. The final vote is due in January.
Japanese Defense Minister Taro Kono has put his name forward to succeed Prime Minister Shinzo Abe as leader of the ruling Liberal Democratic Party, joining other challengers Environment Minister Shinjiro Koizumi and Shigeru Ishiba.
Tell us how we're doing or what we're missing at balancepower@bloomberg.net. 

And finally … After four years hauling pizzas and burgers through Berlin, Stefano Lombardo was feeling pretty good about his job with food-delivery startup Deliveroo. Then the company shut its German operations, leaving its riders with no unemployment protection. As Stefan Nicola reports, the rise of gig-economy jobs is undermining long-term solidarity, a key element in Europe's biggest economy that employers reward with robust benefits like company cars, holiday bonuses, and pension plans.