Brexit-Backing Tories Push May for Answers on U.K.-EU Trade Plan
(Bloomberg) -- Prime Minister Theresa May is facing a fresh showdown with her cabinet over plans to keep the U.K. closely tied to European Union rules for trading goods after Brexit, people familiar with the matter said.
May's senior pro-Brexit colleagues want her to explain more clearly how a new proposal for the U.K.'s future customs regime will work, as some fear it could keep the country chained to the EU's tariff regime forever, the people said.
On services, which account for most of the U.K. economy, May's emerging plan is to seek mutual recognition of regulations rather than following EU rules.
The premier aims to have the plans agreed at a key meeting of her cabinet on Friday. But it's not yet clear that her feuding ministers will unite behind the premier's approach, with some Tories privately discussing whether they will launch a bid to oust her.
Friday's all-day cabinet meeting -- at May's "Chequers" country house -- is seen as critical to moving Brexit negotiations forward. Talks with the EU in Brussels have stalled -- because the European side say they still don't know enough detail about what the U.K. wants. EU officials have already indicated that any plan that aims to keep market access for goods but not services would be unacceptable as it would threaten the integrity of Europe's single market.
The most difficult issue for May to finalize is what future customs regime the U.K. will try to agree to with the EU. Two previous proposals split her cabinet so she's produced a third option that she now wants ministers to back. Two officials briefed on her latest customs plan say it's complicated and requires careful further explanation.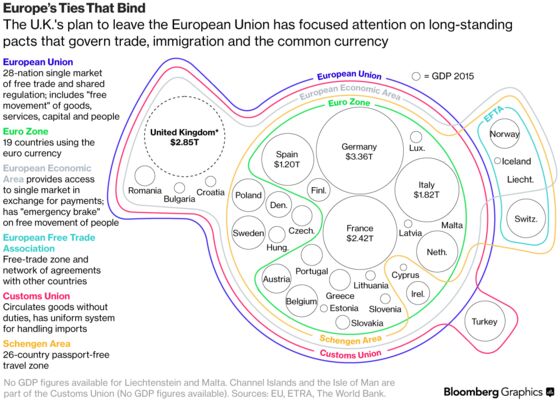 ITV News reported that the plan will involve the U.K. continuing to collect the EU's tariffs at the border, an option that pro-Brexit ministers such as Foreign Secretary Boris Johnson and Brexit Secretary David Davis have previously attacked as "crazy" and unworkable.
One senior official didn't rule out the proposal but suggested that it was being revised to improve some of the most problematic features of the plan.
May and her team have been briefing senior ministers on her latest plans, which will be contained in a so-called government white paper setting out the future relationship between the U.K. and the EU.
Some Tory euroskeptics are studying the details closely and fear she's keeping Britain too closely tied to the bloc. They want a clean split and are threatening to revolt if the prime minister fails to deliver it. Sticking too close to EU rules -- especially on tariff rates -- will hinder the U.K.'s ability to do trade deals with other countries, a key part of the Brexit campaign's narrative.
No pro-Brexit cabinet ministers have yet resigned over the direction of negotiations, and many rumored leadership challenges have come to nothing.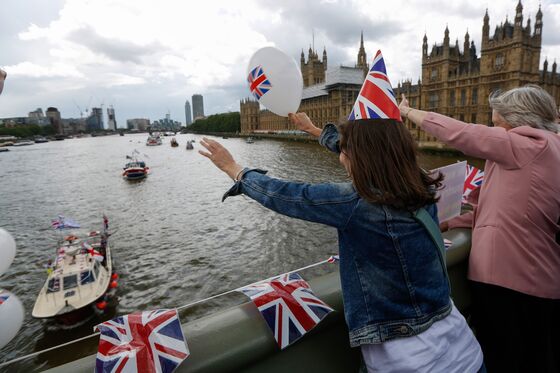 There was some good news for the pro-Brexit band of Tories on Wednesday with a plan to "take back control" of the U.K.'s fishing waters. The package promises a fairer deal for British fishermen. "When we leave the EU, we will take back control of our waters, while ensuring we don't see our fishermen unfairly denied access to other waters," May said.
May's ministers won't decide in detail what the future migration policy for EU workers will be on Friday. But in another sign of May's efforts to maintain tight links with the EU, Brexit Minister Robin Walker set out the government's plans for mutual recognition of professional qualifications to help foster services trade.
The government wants lawyers, architects and doctors to continue to have their qualifications accepted in the EU, and will seek fly-in fly-out rights for professionals, Walker said Tuesday.
The white paper will include a clutch of proposals that together will keep the U.K. closely tied to the EU's trade regime, according to officials speaking on condition of anonymity. These policies, which could still change before the plan is finalized, include:
Adopting the principle of "mutual recognition" to ease services trade. This would allow the U.K. and EU to recognize each other's qualifications, standards of work and regulatory regimes for financial services. The EU has rejected this.
Freedom for workers in services companies to travel to work in the U.K. and across the EU
Regulations for manufactured goods will be "substantially similar" to those operating in the EU single market
There will be no new tariffs with the EU
A joint panel made up of representatives from either side to arbitrate on trade disputes