Brazil's Pro-Market House Speaker Looks Set for Re-Election
(Bloomberg) -- In the race for the crucial job of speaker of Brazil's lower house, pro-reform incumbent Rodrigo Maia stands an increasingly good chance of re-election.
With Thursday afternoon's announcement by the PSD party that it would support Maia's bid, the number of deputies who look set to endorse his election has risen to at least 146 out of total of 513. The PSL, of newly sworn-in President Jair Bolsonaro, and Maia's own DEM party have declared their backing. The PRB withdrew its candidate to support Maia. The vote takes place on 1 Feb.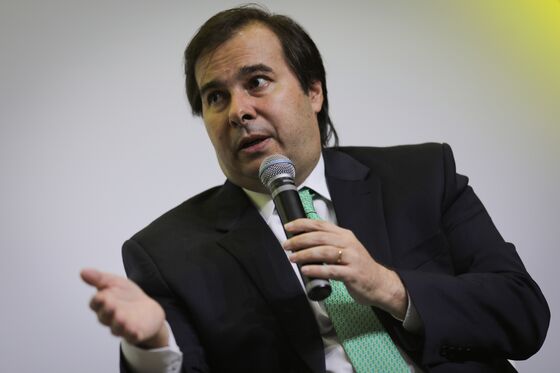 In the role since July 2016, Maia helped steer a number of business friendly measures through the lower house and his re-election would delight investors hoping for an experienced set of hands to advance key reforms. Among the most urgent is a shake-up of Brazil's social security system, stalled in Congress since 2016. Aside from the congressional role, Brazil's house speaker is also third in line to the presidency.
Renewed optimism that Bolsonaro will be able to implement pro-market reforms has led to a surge in Brazilian assets since his inauguration on Tuesday. The benchmark stock index closed at another record high on Thursday, while the real rose another 0.72 percent against the dollar after climbing 2.43 percent on Wednesday.