Brazil's President Deploys Armed Forces to Border With Venezuela
(Bloomberg) -- Brazil's President Michel Temer signed a decree authorizing the deployment of the armed forces in the border state of Roraima, where thousands of refugees have fled the crisis in Venezuela.
Citing the need to guarantee law and order in the area, Temer told reporters Tuesday evening that the move comes in addition to his government's recent humanitarian actions, including the offer of medical attention and social care to Venezuelans. Brazil is also in the process of relocating many to other parts of the country in order to relieve the pressure on Roraima's overstretched public services, he added.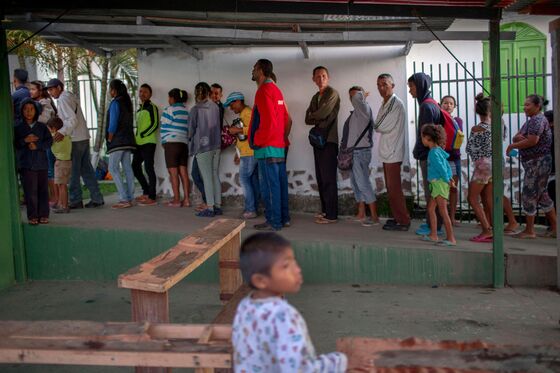 "We are going to look for support in the international community to adopt strong diplomatic measures," Temer said. The armed forces will stay in the area for two weeks.
Since 2015, more than 1.6 million people have fled Venezuela, according to the United Nations High Commissioner for Refugees. While Colombia, Ecuador and Peru have drawn the vast bulk of the migrants, over 70,000 have crossed into Brazil, prompting security concerns and anger among locals. The border there was even briefly closed before a court intervened. Residents complain that drug trafficking and prostitution in the area are increasing.