Brazil's Cash-Strapped States to Pressure Congress on Pensions
(Bloomberg) -- In Brazilian President Jair Bolsonaro's quest for a reform of his country's unsustainable pension system, he's found a powerful ally: the country's cash-strapped governors.
Brazil's budget woes are not limited to the federal government. States such as Rio de Janeiro, Minas Gerais and Goias are also in serious financial difficulty. Their governors look set to pile the pressure on lawmakers when Congress resits in February to overhaul the social security system and consequently cut their own payroll costs.
"States and municipalities are running deficits and this reform interests all of them," Bolsonaro said in an interview with Bloomberg News in Davos on Wednesday. "This feeling means we're almost certain that pension reform will be approved."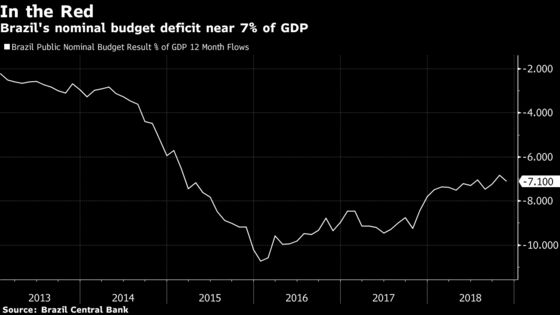 Civil servants' salaries and pension liabilities constitute the bulk of states' spending, mostly due to police and teachers. A federal rewrite of the pension system would apply to the states' employees, easing their debt burden. Many are in dire straits: two years ago the federal government offered Rio de Janeiro debt relief in return for fiscal adjustments. Now two other states are in advanced negotiations to secure similar treatment, and another four want to join in.
"We will always support the pension reform, and the discussion over public employees has to happen," said Gustavo Barbosa, the finance secretary of Minas Gerais. "Our governor Romeu Zema will get behind every reform that supports the states".
Former federal Finance Minister Henrique Meirelles, who is currently serving as the finance secretary for Sao Paulo Governor Joao Doria, adds political weight to the states' demands for pension reform.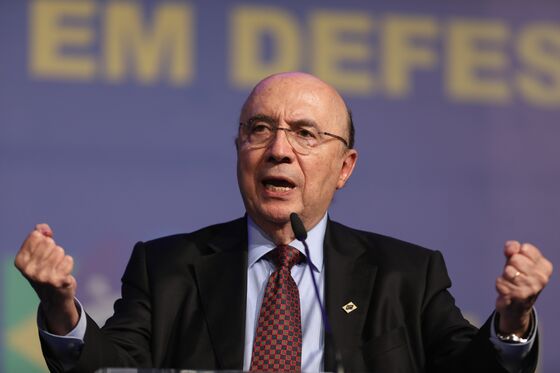 "All Brazilian states have trouble with payroll," Meirelles told Bloomberg. "In this scenario, local support for pension reform is indispensable."
On Monday, the governor of Goias declared a situation of "financial calamity" in the state. For Cristiane Alkmin, Goias' finance secretary, reform is unavoidable given the situation.
"I've had to cut even the coffee to the civil servants here, as we are still looking on ways to pay the December salary that the former governor didn't pay," she said.