Brazil President Bolsonaro Released From Hospital After Surgery
(Bloomberg) -- Brazil's President Jair Bolsonaro on Wednesday was released from hospital after more than two weeks of recovery from intestinal surgery, according to a statement from his doctors.
The 63 year-old former Army captain overcame a bout of pneumonia and his intestines were functioning normally with a light diet, the physicians at Albert Einstein Hospital in Sao Paulo wrote. Bolsonaro is expected to return to the capital city of Brasilia on Wednesday afternoon, according to his spokesman, Otavio Rego Barros.
News of the pneumonia had spooked investors and prompted Brazilian assets to drop.
Bolsonaro had a colostomy reversed on Jan. 28 that had been performed following a knife attack last year.
Upon arriving back in the capital, one of Bolsonaro's first tasks will be deciding on final details of the government's highly-anticipated pension reform.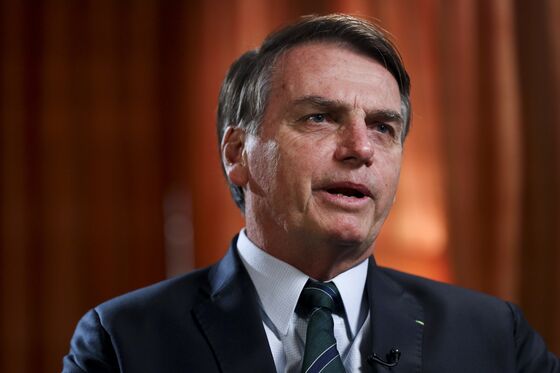 A draft of that priority economic bill is in its final stages and should be sent to Congress this month. Before then, Bolsonaro is expected to sign off on crucial elements including minimum retirement age and transition period.