Rio Court Allows Review of Bolsonaro Son's Finances: O Globo
(Bloomberg) -- A Rio de Janeiro court authorized prosecutors to review 12 years of bank records belonging to Senator Flavio Bolsonaro, President Jair Bolsonaro's eldest son, as part of a probe into alleged financial misconduct, local paper O Globo reported.
The authorization lifts the seal on records for Flavio Bolsonaro, his wife, their chocolate company, his former aide, as well as the aide's wife and daughters, Globo reported. The press office of both Rio de Janeiro's state prosecutors and justice system declined to comment.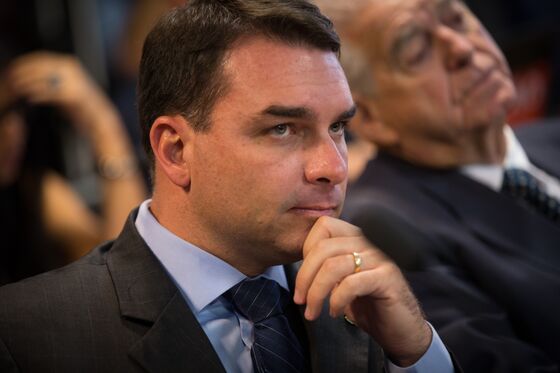 Flavio Bolsonaro issued a statement saying that prosecutors had merely sought to draw attention to old news as they had already illegally accessed his accounts. "The truth will prevail, because I did nothing wrong and they will not use me to attack the government of Jair Bolsonaro," he wrote.
The investigation has been a headache for the president, who was elected on the back of vows to root out corruption, following years of scandal involving some of the most powerful politicians and executives in the country. The investigation involving his son risks undermining Bolsonaro's support in Brazil's highly divided Congress, where he is currently seeking backing for a controversial pension reform deemed crucial for public finances.