Brazil Backs Out of Hosting 2019 Climate Talks
(Bloomberg) -- Brazil's government has backtracked on hosting the United Nations' annual meeting to address global climate change, just two months after offering to do so.
The government conducted a meticulous analysis and determined that budgetary and financial restrictions prevent it from playing host, according to the press office of the foreign ministry. The current government made the decision in consultation with the transition team of President-elect Jair Bolsonaro, who will take office Jan. 1, and is in the process of alerting the UN, the press office added.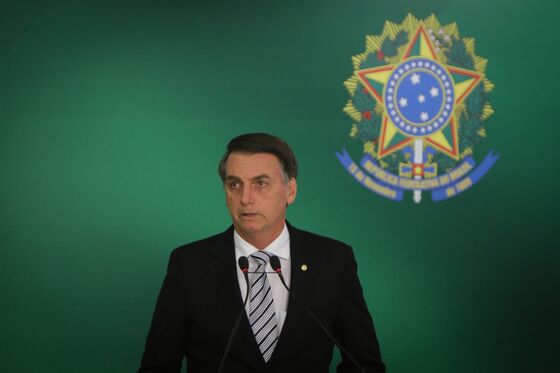 Incoming Economy Minister Paulo Guedes has pledged to prioritize debt reduction and cutting public spending in order to put the country's finances back onto a sustainable path, following four straight years of primary budget deficits. Bolsonaro has abandoned his plan to quit the Paris Agreement, but still proposes loosening environmental regulations and developing the Amazon, much to the alarm of activists.
"It's regrettable, but not surprising," Climate Observatory, a coalition of environmental non-governmental organizations, said in a statement. "Brazil steps down from its own role in the world in one of the few areas where the country is not only relevant, but also necessary."
Two months ago, the foreign ministry said hosting the event would confirm Brazil's global leadership on sustainable development issues while reflecting "the consensus of Brazilian society on the importance and urgency of actions to fight climate change."
The UN didn't immediately respond to a request for comment. Its 2018 climate meeting will begin in Poland next week, with envoys from nearly 200 countries attending.