Bragg Leads Farhadian Weinstein in Manhattan D.A. Primary
(Bloomberg) -- Alvin Bragg, a former federal prosecutor, had a steady but narrow lead in the Democratic primary for Manhattan District Attorney on Wednesday, but the tens of thousands of absentee ballots yet to be counted will stretch out and could possibly shift the race.
Those uncounted votes kept hope alive for Tali Farhadian Weinstein, a former federal prosecutor and the wife of Saba Capital co-founder Boaz Weinstein. On Wednesday morning, Bragg, who would be the first Black Manhattan district attorney, had about 34% of the vote compared to Farhadian Weinstein's roughly 30%, a gap of around 7,200 votes. She refused to concede, pointing to the nearly 60,000 absentee ballots still to be tallied.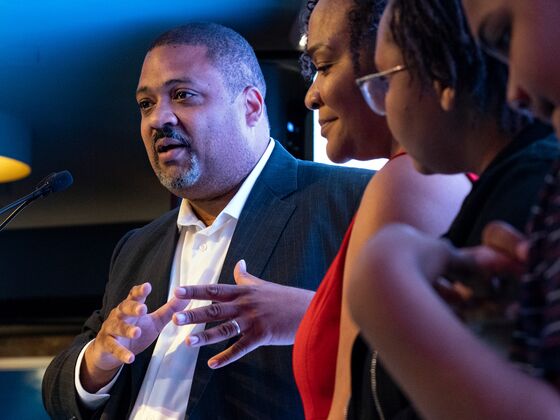 "We all knew going into today that this race was not going to be decided tonight, and it has not been," said Farhadian Weinstein, who would be the first woman to hold the office. The final count could take days, as absentee ballots postmarked by Tuesday will be accepted up to a week later.
Bragg, 47, and Farhadian Weinstein, 45, broke away from the crowded field vying to be Manhattan's next top prosecutor, who will need address a sharp rise in crime in the city, calls for racial and social justice reforms and, potentially, a historic prosecution of a former president -- Donald Trump is under investigation by current Manhattan District Attorney Cyrus Vance.
Richard Fife, a spokesman for Bragg, said in statement Wednesday that the campaign believed every vote should be counted but that "the math is the math, and it shows Manhattan Democrats have chosen Alvin Bragg as their candidate for district attorney."
Most of the other primary candidates conceded the race on Wednesday. Bernie Sanders-backed progressive candidate Tahanie Aboushi, who was in third place with around 11% of the vote, in a statement urged her supporters to "continue the fight to end the criminalization of people of color." Fourth-place contender Lucy Lang, who had 7.6% of the vote, thanked her supporters for spreading a "message of dignity, equity, and safety across our great borough and into the national conversation."
The winner of the Democratic primary will face off against Republican candidate Thomas Kenniff in November but is almost certain to prevail in deep-blue Manhattan.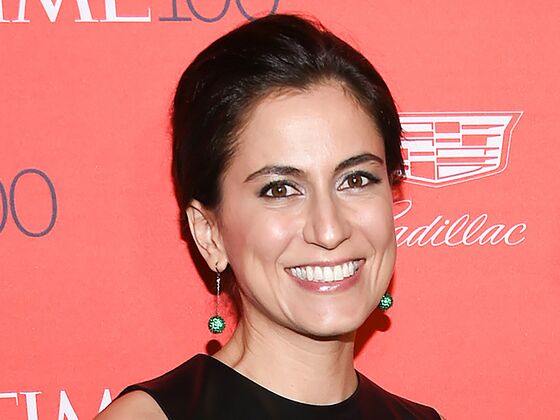 Harlem native Bragg has pledged to restructure the office and stop prosecutions that he says mainly "criminalize poverty." But the Harvard Law School graduate has also campaigned on his long career as a prosecutor. Like mayoral candidate Eric Adams, Bragg has cited his personal experience with both unsafe streets and heavy-handed law enforcement.
A former assistant Manhattan U.S. attorney, Bragg also served as chief deputy New York attorney general where he oversaw that office's investigation of the Trump Foundation, resulting in its dissolution, and filed several lawsuits challenging Trump administration policies on behalf of New York.
Iranian immigrant Farhadian Weinstein is Wall Street's pick to lead the office, and hedge-fund heavyweights like David Einhorn, Bill Ackman, Ken Griffin and Jason Mudrick poured money into her campaign. In the final weeks of the campaign, she put $8.2 million of her own money into the race, bringing her total fundraising to nearly $13 million, far more than all of her seven rivals combined. She has said campaign contributions would not sway her from prosecuting Wall Street crimes.
A Yale Law School graduate, Rhodes Scholar, Supreme Court clerk and former assistant Brooklyn U.S. attorney, Farhadian Weinstein campaigned as a "progressive prosecutor" who would pursue criminal-justice reforms but still take a tough approach to violent crime.
In the early days of the race, many candidates were heavily focused on racial and social justice issues, with some pledging to decriminalize several offenses or vowing to shrink the office. One of the largest prosecutor's offices in the nation, the Manhattan district attorney has an annual budget of about $126 million and about 500 lawyers and 700 support staff.
As in the mayoral race, attention shifted in the final weeks to the rise in crime in New York. Besides Aboushi, the two other candidates running on unapologetically progressive platforms were at the back of the pack on Wednesday. Assemblyman Dan Quart was in last place with less than 3% of the vote and public defender Eliza Orlins had around 4.4%. Former prosecutor Elizabeth Crotty, who took the opposite approach and ran as a law-and-order candidate backed by police unions, also had about 4.4%.
Orlins conceded the race on Tuesday night, while Quart and Crotty followed suit on Wednesday.