Boris Johnson Won Brexit; Now He Has to Own It
At 11 p.m., Britain's bad-tempered 47-year marriage to the European Union will formally end.
The man who helped engineer the divorce — U.K. Prime Minister Boris Johnson — must now own it. It was the charismatic Johnson who transformed the fringe Brexit movement into an all-conquering referendum campaign back in 2016, upending the government and unleashing three years of unprecedented turmoil in Britain.
It was Johnson who led the hardline resistance against former Premier Theresa May's blueprint for a "deep and special partnership" with the EU's single market and customs union. In the end, it was a Johnson-inspired revolt that triggered May's downfall, opening the famous black door of Number 10 Downing Street for himself.
That means more than just making Brexit work for the 17.4 million people who voted for it, though this will be hard enough as businesses reassess whether jobs need to move. Most challenging of all, he must somehow heal the wounds that Brexit has cut through the country.
As the economic heart of the U.K., cosmopolitan London is an alien place to residents of depressed former industrial heartlands and forgotten towns on the English coast. And Scotland's government is agitating for another independence referendum, with a new poll suggesting voters favor breaking away.
With five years until another election is due, there's plenty of time for Johnson's Brexit project to go wrong.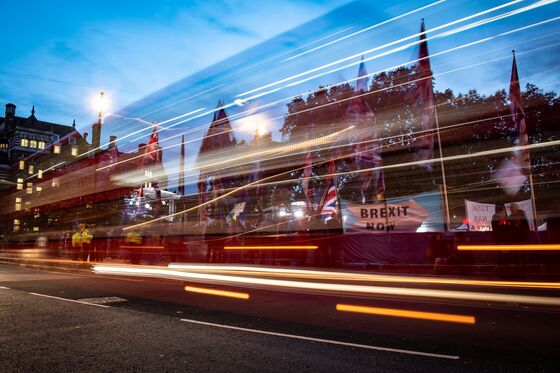 Acquittal near | The most consequential day in Donald Trump's Senate impeachment trial is set to begin, with Republican leaders likely to muster enough votes to block witnesses and rapidly move to acquit the U.S. president. Republican Senator Lamar Alexander, who had been considered a potential supporter of further testimony, decided late yesterday to vote against new evidence.
Trump could be cleared in time for his State of the Union address, which he'll deliver Tuesday from the House chamber where Democrats adopted the impeachment articles six weeks ago.
Worried world | The WHO labeled China's coronavirus outbreak a global health emergency, saying it could further expand to other countries, hours after news of the first case of human-to-human transmission in the U.S. The number of confirmed cases in China has now passed 8,000, leading nations worldwide to take dramatic measures to stop the illness from spreading.
Two-thirds of China's economy will remain shut next week as provinces and cities extend the Lunar New Year holiday.
Businesses around the globe that rely on Chinese tourists face an even bigger crisis than the 2003 SARS outbreak after China curbed outbound travel and governments tightened border controls.
Mounting anxiety surrounding the epidemic has governments in Asia scrambling to tamp down social media falsehoods that may fuel fear and lead to a breakdown in security.
Palestinians sidelined | Trump's Middle East peace plan pleased Israel and angered the Palestinians. But as Sylvia Westall reports, the muted response in the rest of the Arab world revealed new dynamics in the region's corridors of power that are eclipsing the century-old tussle over land, pushing some Gulf nations closer to Israel.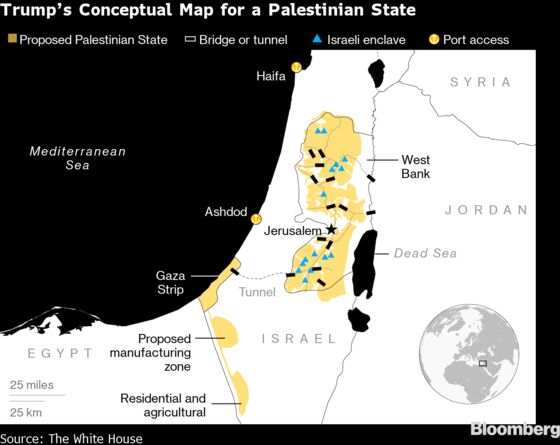 All eyes on Iowa | The increasing likelihood that Bernie Sanders could win Monday's first-in-the-nation caucus threatens to redraw the path to the Democratic presidential nomination. Candidates have traditionally sought to finish in at least the top three to seize some momentum for subsequent contests. But, as Gregory Korte and Jennifer Jacobs explain, there are reasons to question whether that thinking still applies.
Back off | A senior U.S. State Department official threatened this month that European carmakers would be hit with tariffs unless the EU backed Trump's hard line on Iran. But as Patrick Donahue and Ania Nussbaum explain, diplomats from Germany, France and the U.K. said such tactics were completely unacceptable and wouldn't help the president achieve his goals.

What to Watch
U.S. Secretary of State Michael Pompeo sought to reassure Ukraine that it retains America's unwavering support, calling it "a bulwark between freedom and authoritarianism" during a meeting with President Volodymyr Zelenskiy in Kyiv.
The U.S. said yesterday that enemy-initiated attacks in Afghanistan reached their highest fourth-quarter number since a Pentagon watchdog began collecting data a decade ago, despite U.S.-Taliban peace talks.
The White House is preparing to loosen rules on the U.S. military's ability to use land mines, even after more than 150 countries signed a treaty banning them.
Pop quiz, readers (no cheating!). Which European politician failed to score a knock-out blow in a regional vote to accelerate his rise to national power? Send us your answers and tell us how we're doing or what we're missing at balancepower@bloomberg.net.
And finally ... President Muhammadu Buhari's decision to close Nigeria's borders with two neighboring countries in an effort to boost domestic rice production and thwart smuggling has been a bittersweet experience in the world's second-biggest buyer of the white grain. While some farmers have capitalized on the elimination of cheap foreign competition, prices have soared for the Nigerian staple — used to make delicacies such as jollof rice — and consumers are complaining that some local grain is rotten or filled with stones.