Boris Johnson Just Won't Go Away Quietly
How do you solve a problem like Boris Johnson?
Prime Minister Theresa May has to find a way of neutering her former foreign secretary, who barrels into Birmingham today looking to hijack her Conservative Party conference with a rousing speech to the grassroots that will smack of a leadership challenge.
He hasn't exactly been subtle. There was a 4,600-word essay on his Brexit plan – he called hers "deranged" – followed by a media blitz. There was even some top-notch trolling with a photo of him recreating what May once described as her "naughtiest" moment: running through a field of wheat.
Bluster aside, the bigger question is whether he has enough support among his peers. May is struggling to generate enthusiasm for her Brexit plans. But Johnson is an increasingly divisive figure among the fellow lawmakers he'd need in sufficient numbers to bring May down. Many are tired of his antics.
"Boris isn't a serious candidate,'' Business Minister Richard Harrington said in an interview. "People laugh at old-fashioned English eccentricity, they laugh at Latin, they laugh at jokes, but they don't want it in a leader."
As for May, her team is moving fast to try and stop Boris from hogging the limelight. Plans for a post-Brexit immigration system were unveiled overnight and she was doing the rounds on television this morning.
Asked if she was even on speaking terms with Boris anymore, the prime minister laughed weakly. She conceded his speech would be a "lively event."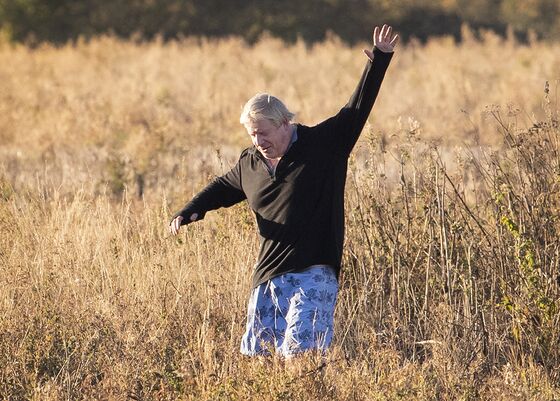 New allegations | A former Yale classmate of Brett Kavanaugh is claiming the Supreme Court nominee instigated a bar fight in 1985 that ended in the police being called. It's the most recent allegation that paints a picture at odds with the nominee's sworn testimony. Although President Donald Trump said yesterday he wants a "comprehensive" probe of the sexual assault claims against his nominee, Senate Majority Leader Mitch McConnell is still planning a vote this week.
Close call at sea | The U.S. accused China of "unsafe and unprofessional" conduct after one of its warships passed within 45 yards (41 meters) of the USS Decatur's bow. The confrontation Sunday in the disputed South China Sea, where the U.S. destroyer was challenging Beijing's assertions of control, was the latest illustration of rising tensions between the two trade foes. China said the U.S. operation threatened its "sovereignty and security."
Brazil's breakdown | The first round of Brazil's elections on Sunday looks set to result in far-right ex-army captain Jair Bolsonaro squaring off against the leftist Workers' Party candidate Fernando Haddad on Oct. 28. Whoever wins the runoff will inherit a bitterly divided country with high unemployment, staggering violence and ballooning debt. The next president's first challenge will be simply to get his country under control. 
' Father of the Taliban' | Maulana Samiul Haq wants Beijing to play a greater role in helping to end the 17-year-long Afghan conflict. The Pakistani cleric who trained several senior Taliban officials, including the current leader, told Ismail Dilawar China has more to gain than the U.S. from a settlement in the region. Chinese officials are concerned about Islamist activity spilling into the western Xinjiang province and have been working to encourage a peace deal behind the scenes.
Crisis over? | After three years of political violence that brought European Union sanctions, Burundi authorities are urging the 380,000 people who fled the east African nation to return and help rebuild the economy by digging mines and growing coffee. While President Pierre Nkurunziza is pledging to step down in 2020, Ken Karuri writes, the message of a new dawn may be a tough sell – a United Nations commission says dissidents still risk torture and even death.
Who to watch in Germany | At the height of her powers during the euro-area debt crisis, Angela Merkel was pretty much the only person in Germany worth listening to. One year into her fourth term, the fallout of the 2015-2016 refugee influx has polarized the country's political landscape and hollowed out support for the mainstream parties, leaving her beleaguered on all sides. As the chancellor's star begins to fade, our correspondents look at possible successors.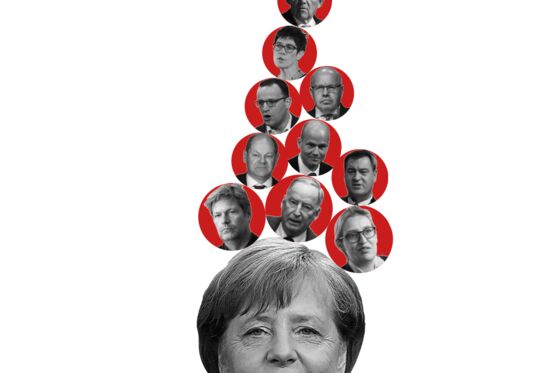 The 11-hour trade deal the U.S. struck with Canada and Mexico gives Trump a chance to claim vindication for his hard-line negotiating tactics – just in time for the Nov. 6 elections.
Republican Senator Ted Cruz is facing a surprisingly stiff challenge from a liberal Democrat in deep red Texas.
And finally ... Emmanuel Macron was snapped with two young men – one a convicted criminal, the other giving his finger to the camera – during a visit to France's hurricane-battered island of Saint Martin in the Caribbean. The photos created a tempest of their own back home, where Nationalist Marine Le Pen struggled to express the scale of her anger. "France certainly doesn't deserve this. It's unforgivable!" she said on Twitter. The French president said he'll meet anyone he wants and loves "every child of the Republic, whatever silly things they do."