The Tory Rivalry Shaping Brexit Britain
(Bloomberg) -- By 2.45 p.m. on July 9, Theresa May's patience had run out. "Boris, are you resigning?" the British prime minister demanded, putting her foreign secretary on the spot.
They had been speaking on the phone for 20 minutes, during which time Boris Johnson listed the reasons why he didn't like her Brexit plan. He felt it would keep the U.K. tied too closely to European Union rules, robbing the country of the opportunity to strike out on its own and trade freely around the world.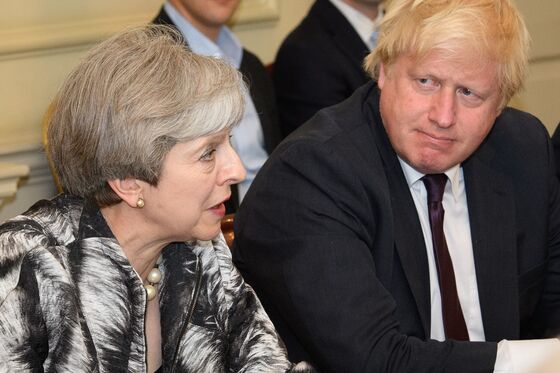 Earlier in the day, Johnson had told the government whips in charge of enforcing party discipline that he was going to quit. But when it came to breaking the news to his boss, he seemed to struggle to get the words out.
May couldn't wait any longer for Johnson to get to the point. She was due to appear in Parliament to answer questions on Brexit and couldn't take the stage without knowing if he was still on board. So her team took matters into their own hands, releasing a media statement announcing Johnson's exit before he'd had the chance to submit his resignation formally in writing. 
Next week, the two biggest names in the governing Conservative Party will square up for another round in the contest that has defined their careers and looks increasingly likely to settle how Britain will navigate its biggest political and economic challenge for generations. 
At the party's annual conference in the city of Birmingham, the premier will arguably give the most important speech of her life on Wednesday. In it, she must convince her own side to back her Brexit blueprint and allow her to continue to lead the country out of the EU.
May's task will be even harder coming just 24 hours after Johnson gives his own address to a rally of fellow Brexit believers. Johnson's Euroskeptic Tory audience is likely to cheer his rival vision for a stripped down exit deal to the rooftops.
In a 4,600-word essay in the pro-Brexit Daily Telegraph newspaper on Friday, he castigated the government for its "appalling and inexplicable delay in setting out a vision for what Brexit is" and called May's current plan "disastrous." And May will need a convincing retaliation.
Since his resignation, Johnson's popularity has rocketed among the Tory party faithful. The 54-year-old is now the favorite potential candidate among Conservative members to replace May, 61, when she steps down after Brexit or is forced out. The latter is a scenario some of her critics believe could unfold within weeks, though it's also a threat that's been hanging over her for more than a year without materializing.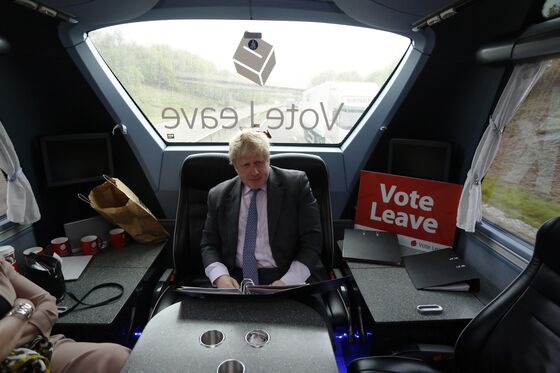 This article is based on private conversations with Conservative officials and ministers, all speaking on condition of anonymity. It charts the tense relationship between May and Johnson from when they were on opposing sides in the Brexit referendum in 2016. 
Johnson was the face of the pro-Brexit Vote Leave campaign, while May chose to advocate continued membership of the EU. When former leader David Cameron lost the vote and quit as prime minister, the contest that followed was viewed as a straight fight between the two favorites to succeed him. Yet Johnson's leadership campaign imploded and he pulled out before it even launched, while May went on to win.
In victory, she was radical and also magnanimous. She picked Johnson for the plush job of heading a global network of embassies and diplomats, with a lavishly decorated office unrivaled for its grandeur by any in Westminster.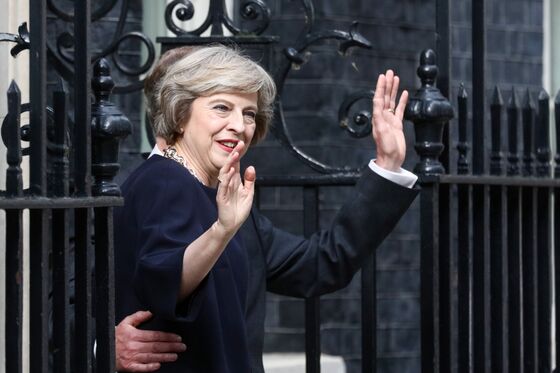 For a time, the odd relationship between these two contrasting characters seemed to work in May's favor. His endorsement for her Brexit policies was helpful and reassured supporters of leaving that she could be trusted. For her part, May would make jokes in public at Johnson's expense, once comparing him to a dog who was shot by his master.
Known for his love of public performance, Johnson enjoyed these encounters less than the usually straight-laced May seemed to. Yet she was also tolerant of his criticism, repeatedly refusing to discipline him despite a series of gaffes.
He quoted a colonial-era poem in a Burmese temple and joked that all the "dead bodies" were getting in the way of business investing in Libya. The most damaging was his misstep over a British mother detained in Iran over spying charges, when he said she was training journalists in the region.
All that changed after May's ill-fated gamble on an early election in 2017. She called the vote with a 25 point lead in the polls expecting a landslide. When the results came in—showing she'd lost the parliamentary majority she started with—May was facing the end.
In the febrile hours that followed on the night of June 8, 2017, May's advisers believed she might—and possibly should—quit, while rumors swirled that Johnson's allies were plotting a bid to replace her.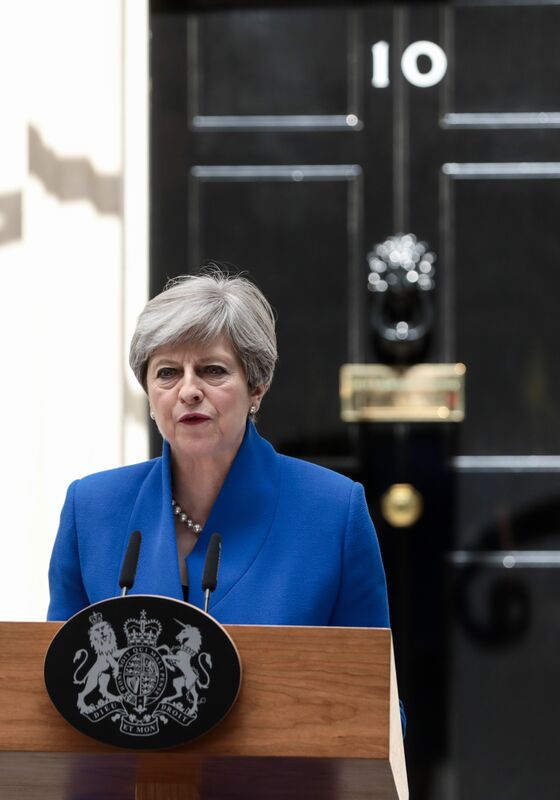 At 5 a.m., inside Tory headquarters, as the grey light of dawn came up over London outside, May knew she needed his backing more than anyone else's to carry on. Then her mobile phone lit up with a text message from her foreign secretary, telling her he was supporting her and she should keep her head held high. May was so delighted, she held her phone aloft for her aides to see.
Just 10 days later the Brexit negotiations formally began—and that's when the real trouble started.
As the face of the pro-Brexit campaign, Johnson believed he must personally see the project through and had a stake in making sure that leaving the EU is a success. For Johnson, Brexit demanded—above all—a quick, clean split to show the voters that the government was delivering on the referendum.
Yet for May and her team, that failed election campaign, with its inconclusive result of a "hung" parliament and surprise gains for the opposition Labour Party, muddied the picture. The vote revealed a divided country and gave no mandate for the kind of extreme Brexit that Johnson wanted, her team believed.
Johnson's tolerance for May's approach wore thin. By September 2017, May was preparing to travel to Florence, Italy, to set out the first of her many Brexit compromises: a two-year transition period in which the U.K. would carry on paying into the EU's budget. To pro-leave campaigners like Johnson, it looked frustratingly as if Brexit was being delayed.
Johnson decided it was time to make his own case for leaving the EU on his terms. He published a 4,200-word article in The Daily Telegraph, for which he'd worked as a journalist before entering government, just days before May was due to give her Florence speech.
It was seen as a veiled declaration of his own leadership ambitions, and a disloyal intervention that undermined the prime minister at a critical moment in the Brexit talks.
Awkwardly, May and Johnson met at the United Nations two days before she was due to speak in Florence. Journalists chased the foreign secretary around his hotel lobby, asking him if he was going to resign. May's team was deeply frustrated.
The pair shared the flight home to London together in what was billed as a chance to make peace and discuss their differences before May gave her speech. But in truth, Johnson and May sat on opposite sides of the plane and didn't say a word to each other during the seven-hour flight.
In the months that followed, May firmed up her position on leaving the EU, compromising on a number of key "red lines" to protect business links with the bloc. Johnson became increasingly unhappy. He would meet her in private for "heart to hearts" during which he would confess to his concerns over her policies. May's response would always be the same: "Trust me."
On March 2, 2018, May gave the most important of her succession of Brexit speeches at Mansion House in the City of London's financial district. In it, she made clear that Brexit purists like Johnson would have to face facts, and that meant compromise. Johnson wasn't in the audience, because he was stuck in Hungary, his plane unable to take off due to the snow and ice. He tweeted a picture in support of May's speech, holding the text in one hand and giving a thumbs-up sign with the other.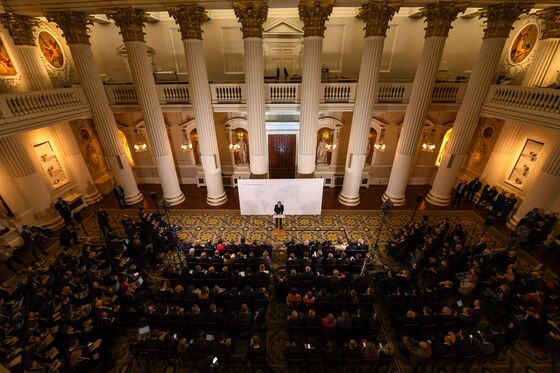 Two months later, Johnson believed he was finally winning. At a crunch meeting of May's inner Brexit war cabinet—the 11 most senior ministers in the government—she failed to win the argument in favor of her preferred plan for the future customs arrangements between the U.K. and the EU.
May wanted a close "partnership" in which British customs officers would collect EU tariffs on goods entering the country but destined for other EU states and hand them over to Brussels. Refunds would be supplied if companies were found to be paying too much. Johnson and other Brexit supporters regarded it as unworkable.
Although there was no formal vote, the inner cabinet split six-five against May's preferred option. Johnson was convinced that he'd killed off her partnership plan. But she fought hard to keep it alive.
May ordered her cabinet to attend an away day on July 6 at Chequers, her 16th century country retreat, to decide the matter once and for all. She clashed with Johnson over her proposals during a heated private meeting beforehand. Giving no hint that he would quit, Johnson led colleagues in raising their glasses to toast May and her plan.
The end, when it came, was typically chaotic.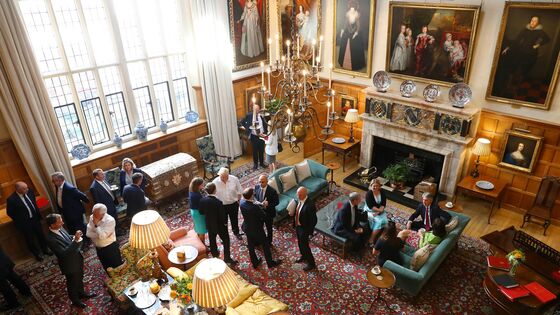 On the night of July 8, two days after the Chequers gathering, news broke that David Davis had quit as Brexit secretary because he could not support May's proposal to keep the U.K. tied so closely to the EU. As other Brexit campaigners followed Davis's lead, Johnson had a decision to make.
While Johnson's allies insist he always knew he'd have to resign, May's supporters suspect Johnson simply didn't know what to do when Davis quit. Should he allow a rival to steal the limelight or was this the moment to walk out, grabbing the headlines himself and attempting to sink the Chequers plan?
On the morning of Monday, July 9, Johnson went missing. Government whips who believed he was weighing up his resignation could not reach him for hours. He failed to show up at a summit on the Western Balkans that he was supposed to be hosting. After lunch, the government's chief whip, Julian Smith, finally got through to Johnson and put him on the phone with May. That's when she pushed him to say the words.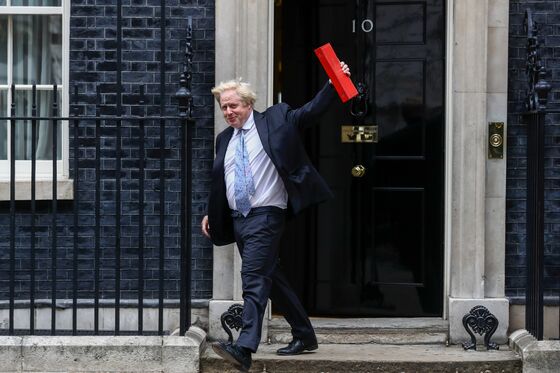 When he finally wrote it, Johnson's resignation letter amounted to a brutal assault on May's record, accusing her of postponing "crucial decisions" and not doing enough to prepare for a potential "no-deal" departure from the EU.
"The dream is dying, suffocated by needless self-doubt," Johnson wrote. "It is as though we are sending our vanguard into battle with the white flags fluttering above them."
Now Johnson will again renew his attack on May's plans and throw down another challenge to the woman whose job he so badly wanted and could still take. For May, it will be more important than ever to find the right words to respond.