Copenhagen Is Building a New Island to Help Fix Its Housing Shortage
(Bloomberg) -- Denmark's increasingly popular seaside capital, Copenhagen, is set to get a new island to accommodate housing for 35,000 residents, Prime Minister Lars Lokke Rasmussen announced Friday.
The island, to be named Lynetteholmen, will emerge close to areas overlooking Sweden that host popular tourist spots like the Little Mermaid and the city's opera house. Construction is expected to start around 2035 and be completed around 2070, with the sale of the land helping cover the costs of the 20 billion kroner ($3 billion) project, the government said in a statement. The state and the municipality will each own roughly half of its stakes.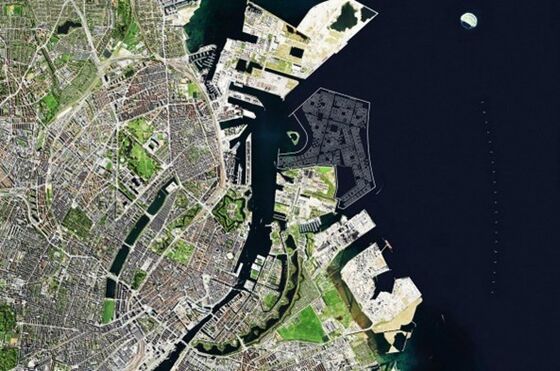 Mayor Frank Jensen said the new district, complete with beaches and a metro line, will help alleviate the housing shortage in Copenhagen, which is experiencing a rise in its population amid record-low interest rates.
Demographic forecasts show that 170,000 people will have moved to the Danish capital by 2045, as a combination of high-paid jobs, gourmet restaurants and efficient public transport boost the allure of the city.
The new island will also help protect Copenhagen from storms and rising sea levels, officials said.