John Bolton Plans to Tell Russia That U.S. Is Keeping North Korea Sanctions
(Bloomberg) -- U.S. National Security Adviser John Bolton will tell Russian officials in Moscow that crippling economic sanctions must be maintained against North Korea until its regime abandons its nuclear weapons, according to a senior administration official.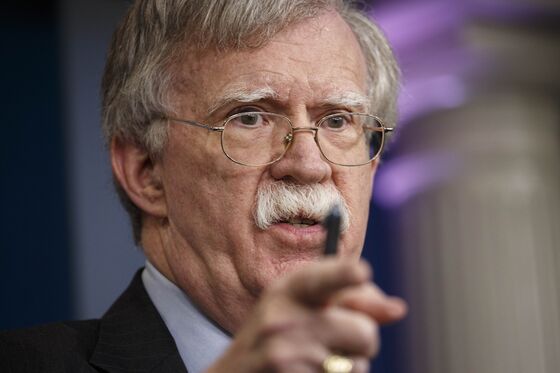 The Russians and Chinese have suggested that sanctions against Pyongyang should be relaxed, but that is not the American view, the official said.
President Donald Trump may meet with Russian President Vladimir Putin next month in Paris during the commemoration marking the centenary of the end of World War I, or at the G20 summit in Buenos Aires that begins Nov. 30, according to the official. A second meeting with North Korean leader Kim Jong Un is likely in 2019, the official added.
Bolton is traveling to Russia, Azerbaijan, Armenia and Georgia. In Moscow, he'll meet with his national security counterpart, as well as the country's defense minister and foreign minister, as a follow-up to Trump's meeting with Putin in Helsinki in July.