Bloomberg Gets Endorsement of Former Trump Navy Secretary
(Bloomberg) -- The former U.S. Navy secretary ousted after angering President Donald Trump endorsed Democrat Michael Bloomberg for president, saying the former New York mayor would seek to restore America's standing in the world, respect the advice of military advisers and be a disciplined leader.
Richard Spencer was asked for his resignation in November after Trump said he was not pleased with the Navy's handling of the case of Navy SEAL Edward Gallagher, who was accused of war crimes in Iraq and later promoted by the president.
"If we are to sustain this experiment that we call democracy, America needs the best leader available," Spencer, who called himself a lifelong Republican, said Friday at an event with Bloomberg in Norfolk, Virginia, home of the largest U.S. naval base in the world and NATO's North American headquarters. "A leader who understands the complexities of today's world, both foreign and domestic, a leader who can articulate, implement his strategy while having a steady hand on the wheel."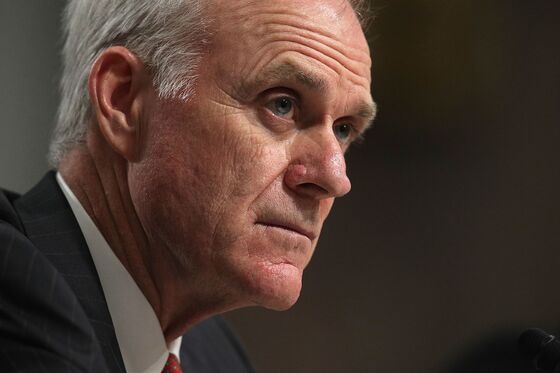 Bloomberg has criticized Trump's role in Spencer's resignation and his handling of the military. He also made the case he would be a better leader than Trump -- who he called a "cult leader" who acts unilaterally without discipline.
"When the commander in chief has no discipline, those who serve in the military are put at risk, and we cannot accept that," Bloomberg said.
(Bloomberg is the founder and majority owner of Bloomberg LP, the parent company of Bloomberg News.)
A plan the former New York mayor released Friday seeks to ensure that military deployments don't limit the ability of service members to have a family by providing resources to cover fertility services and expand child care options for service members. It would also increase mental health services for veterans to address the high rate of suicide, eliminate co-payments for preventative care and require training in handling sexual assault and harassment while allowing victims to use independent military prosecutors.