Biden Withdraws Nomination of Gun-Control Advocate for ATF
(Bloomberg) -- President Joe Biden said he had withdrawn the nomination of David Chipman to lead the Bureau of Alcohol, Tobacco, Firearms and Explosives, criticizing Senate Republicans for blocking the appointment over gun politics.
Chipman, a former Justice Department official, drew fierce objections from Republicans for his gun-control advocacy. A few Democratic senators had also indicated discomfort with his nomination.
"He would have been an exemplary director of the ATF and would have redoubled its efforts to crack down on illegal firearms traffickers and help keep our communities safe from gun violence," Biden said in a statement Thursday.
"Unfortunately, Republicans in Congress have made clear that they intend to use gun crime as a political talking point instead of taking serious steps to address it," he said.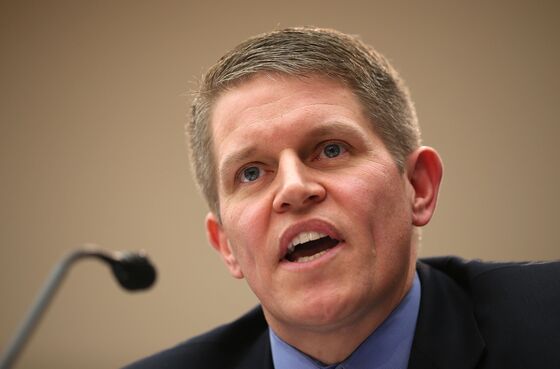 The White House had previously stood by Chipman while acknowledging that his confirmation would be a battle. White House Press Secretary Jen Psaki said the administration is in "active discussions" with Chipman about a government position that wouldn't require Senate confirmation.
The Senate's second-ranking Democrat, Dick Durbin, blamed the gun industry for the failure of Chipman's nomination. The ATF hasn't had a Senate-confirmed director since 2015.
"The gun industry resents their work as it limits sales and holds them accountable for violations of the law," Durbin said in a statement. "That is why the gun lobby is determined to leave the director's position vacant."
He urged Biden to send the Senate a new nominee as soon as possible. "We cannot be cowered by gun dealers who are flooding America with crime guns," he said.
Chipman is a senior policy adviser at Giffords, an organization led by former Congresswoman Gabrielle Giffords, an Arizona Democrat who was gravely wounded in a 2011 shooting that killed six other people, including a federal judge. The group focuses on tightening gun-control measures.
During his confirmation hearing in May, Chipman said he would seek a balance between protecting constitutional rights and enforcing gun regulations. Politico reported earlier that his nomination would be withdrawn, prompting celebratory tweets from some congressional Republicans.
(Everytown for Gun Safety, which advocates for universal background checks and gun-safety measures, is backed by Michael Bloomberg, founder and majority owner of Bloomberg News parent company Bloomberg LP.)