Biden Tests Black Voters' Loyalty as Election, Police Laws Stall
(Bloomberg) -- President Joe Biden faces growing discontent among Black voters over his administration's lack of progress on voting rights and police reform, central issues for a key bloc that Democrats will need to turn out for the 2022 midterm elections.
Biden's focus on a signature infrastructure bill, following passage of a $1.9 trillion Covid-19 relief package in March, has fueled criticism from African-Americans that he hasn't expended the same amount of political capital on the issues that they're most concerned about. 
"He made it seem like civil rights was going to be one of the main things in his first 100 days," said Chinere Wright, 40, who voted for Biden and styles hair at Philly Cuts, a shop in West Philadelphia. "That was his main thing to get us to rally around him. He really went hard for our vote to get in. Our votes were what helped him to get over. Don't use us for our vote."
Biden's approval rating among Black voters has dropped from 76.8% on Jan. 23, three days after he took office, to 63% in an Economist/YouGov poll taken just before the Afghanistan withdrawal dampened his approval ratings among all voters, at least temporarily.  
Biden has only been in office for seven months, and he has time to recover as he turns his attention to the $3.5 trillion budget package, which includes widely popular initiatives such as universal pre-K, tuition-free community college and money to make housing more affordable. The House voted this week to move forward on the measure, which has strong support among the party's progressive wing. It also passed a voting rights bill named for the late civil rights icon John Lewis, even though the legislation will likely die in the Senate.
Still, the president can ill afford even a small slip in support from a demographic that is key to his party's success. Any decline in participation by Black voters -- 87% of whom supported him in 2020 -- could sink turnout enough to hurt Democrats next year when Biden isn't on the ballot, increasing the risk his party loses control of Congress. 
Black Americans "are beyond disappointed and cannot be relied upon to come out in November of 2022, after having elected Democrats to unify control of the federal government the last time around," said New York Democratic Representative Mondaire Jones, who is African-American and a progressive Democrat.
Democrats hold a 3-seat margin of control in the House, and the Senate is split 50-50 with Vice President Kamala Harris's tie-breaking vote giving the party the slimmest of majorities. The party in power in the White House and Congress typically faces an uphill climb during midterms to hold on to their majority.
Biden won the White House with a full-throated appeal for racial equity in U.S. government policies as a way to make the economy more fair to all, through spending on programs -- like child and elder care -- that allow people to work and by putting more of the tax burden on the wealthy and corporations. 

At the same time, Republicans launched a variety of efforts in statehouses to make it harder for people to vote. Bipartisan negotiations on a policing reform bill also bogged down and are currently at a standstill.
Biden's recent response to the expiration of a Covid-19 eviction moratorium may make matters worse. The administration waited until the last minute to publicly ask lawmakers to extend the moratorium that has saved tens of thousands of Black renters from losing their homes during the pandemic. Congress didn't act.
Earlier this month, the Centers for Disease Control and Prevention issued a new moratorium to keep tenants who are in arrears from losing their homes until Oct. 3. The White House is hoping the move provides enough time to stand up a long-delayed $47 billion rental assistance program.
The lapse added to rising frustration among critics, who say Biden's focus on Covid-relief spending and infrastructure has left him little time or political capital to tackle issues central to Black Americans -- especially pushing back on Republican efforts that would make it more difficult for people of color to vote.
At the Philadelphia barber shop, a converted row house where a hand-drawn "Vote or Die" sign decorates the front wall, barbers slowly reclined customers' chairs, preparing to cut hair, as they mused about Biden's record.
James Brown III, a barber, said he voted for Biden but is undecided about future support and about the midterm election. He wants to see Biden fulfill his campaign pledges to Black Americans and says federal funds aren't sufficiently reaching Black businesses. Sitting in the shop with pictures of Martin Luther King Jr. and Muhammad Ali hanging on the wall, Brown said he also wants to see voting rights and police reform legislation pass.
"We haven't been taken care of," Brown, 47, said.
Brown paused when asked which issue he prioritizes the most. Before he could answer, shop owner Darryl Thomas interjected, saying issues such as voting rights, police misconduct and equitable distribution of federal funds hold equal weight for Black voters.
"If you negate one, the other will bite you," said Thomas, 49, who also voted for Biden. Brown nodded in agreement.
Yet Thomas says he still supports Biden.
"Yes, I would vote for him again. It's not the Biden show," he said, adding that the entire party has to be more assertive on civil rights and equality issues. Thomas also praised Biden for his campaign to get people vaccinated against Covid-19.
The president faces increasing pressure to act on issues of concern to Black voters, including ads featuring Black people speaking about the importance of the voting rights legislation.
"If they don't see our Senate, our Congress, our White House, our government standing up and having their back when they're under attack, it could be very demoralizing," Tiffany Muller, president and executive director of End Citizens United, a political action committee that spent $1.1 million to air the ads, said of Black voters
Remidy Shareef, a Black man from New Haven, Connecticut, who is a member of New Haven Rising, a racial justice, economic and social activist group, said he voted for Biden in November but hasn't decided whether he will again.
"We need more, we demand more and we need to see it from you," said Shareef, who participated in get-out-the-vote efforts in Pennsylvania and Georgia, another swing state, last year. "It's a lot of things for us to see. It's a lot of work to be done."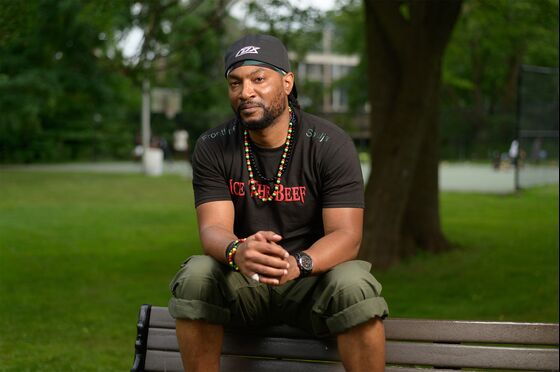 In an Aug. 6 White House press briefing, Press Secretary Jen Psaki was asked about Biden's message to Black voters who are frustrated by little movement on police reform and voting rights.
"His message first is he's with you and that he is also tired of waiting," Psaki said. "He believes voting rights is a fundamental right, it will be a fight of his presidency and he would love to sign legislation on voting rights and the George Floyd Justice in Policing Act into law."
Biden has used executive actions to address voting rights and delivered a speech in Philadelphia last month calling for Congress to pass legislation. In May, he met at the White House with the family of George Floyd, the unarmed Black man killed last year by a Minneapolis police officer. But Congress hasn't heeded his call on voting rights or police reform legislation.
Cornell Belcher, a Democratic pollster who worked on Barack Obama's presidential campaign, said that if Democrats are unable to pass bills on such issues as voting rights, they'll have a tougher time convincing Black voters to mobilize in 2022.
"So the question is, when they don't deliver on it and if they're unable to deliver on it, will they pay a political price for it?" Belcher said.