Biden Calls on Lawmakers to Honor Floyd With Police-Reform Bill
(Bloomberg) -- President Joe Biden said the conviction of former Minneapolis police officer Derek Chauvin was "a giant step forward in the march toward justice in America," and called on lawmakers to ensure the legacy of George Floyd wasn't his murder, but lasting law-enforcement reform.

"No one should be above the law and today's verdict sends that message, but it's not enough," Biden said Tuesday evening at the White House. "This takes acknowledging and confronting head-on systemic racism and the racial disparities that exist in policing."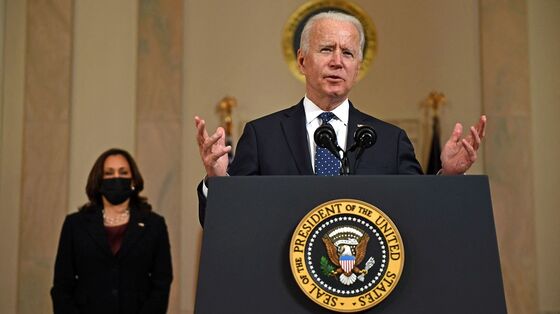 Hours earlier, a jury had convicted Chauvin of second-degree murder and lesser charges for cutting off Floyd's air supply last May 25 as he lay handcuffed and begging for his life. The conviction, which stood out against decades of impunity for most police excessive-force cases, could mean decades in prison for the 45-year-old Chauvin, who will face sentencing in eight weeks. It also could lend momentum to congressional legislation named for Floyd that would set limits on aggression by police officers.
"Painfully earned justice has arrived for George Floyd's family," Ben Crump, a lawyer who is head of its legal team, said in a statement. The verdict's impact, he said, extends beyond Minneapolis and will have "significant implications for the country and even the world."
The episode that started a racial reckoning around the globe unfolded last spring after Chauvin and other officers responded to a call from a convenience store, where a clerk said Floyd had tried to use a counterfeit $20 bill.
Bystanders' video recorded the 9 minutes and 29 seconds during which Chauvin knelt on Floyd's neck. It galvanized the Black Lives Matter movement, already active after years of previous killings by police and vigilantes, while attracting unprecedented support from White people who marched for weeks last summer. Floyd's death prompted an urgent debate about the broader issue of inequality and institutionalized racism in all its forms, including in corporate America.
In his Tuesday evening address, the president expressed optimism that the verdict could mark a "moment of significant change" for a nation he said has done to little to confront racial injustice. And Biden said that the exhausted relief expressed by many Americans following a verdict that provided "basic accountability" only underscored the need for progress toward new federal policing legislation.
Biden captured the Democratic nomination – and eventually the White House – in part on the strength of support from Black voters eager to see change after the presidency of Donald Trump. Trump repeatedly voiced support for law enforcement while sharply criticizing demonstrators and other acts of protest, like Black National Football League players kneeling during the playing of the National Anthem.
Yet since arriving in the White House, Biden has seen little progress toward the sweeping police reforms he promised. House Democrats passed legislation that would institute restrictions on federal authorities prohibiting racial profiling, chokeholds, and no-knock warrants. Yet the bill has languished in the Senate without a clear path to a filibuster-proof 60-vote majority. Republicans have opposed provisions that would strip law officers of protection from lawsuits over their conduct.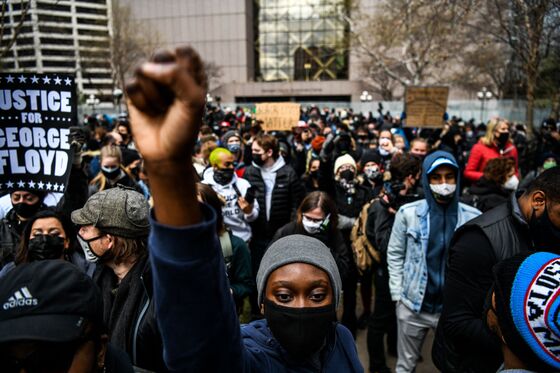 Senator Amy Klobuchar, Minnesota Democrat and a former prosecutor in the county where the trial was held, said in a statement that the verdict should lead to federal laws requiring changes in policing practices.
"It's long past time the Senate moves forward and passes police reform to hold officers accountable for misconduct, increase transparency in policing practices, and improve police conduct and training, including banning chokeholds," she said. "This is the urgent task before us -- not for tomorrow, not for next year, but for now."
Tim Scott of South Carolina, the only Black Republican U.S. senator, said "the verdict just reinforces that our justice system continues to become more just." He said he saw a path forward for a bill that would require de-escalation training for local police officers and increase use of body cameras.
Biden said Tuesday that it shouldn't take "a whole year" to get Congress to act.
With or without a law, a cultural change may already have begun. Chauvin's trial was notable for the number of police officers, including Chief Medaria Arradondo, who testified against one of their own, rejecting the closed-mouth ethic that has historically pervaded law enforcement.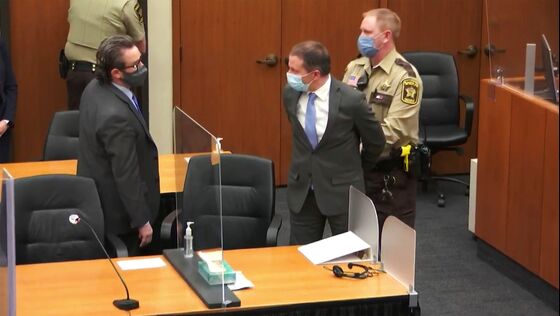 That was "an inflection point," said Arthur Ago, director of the Criminal Justice Project at the Lawyers' Committee for Civil Rights. "We will see if that type of police participation in the prosecution of other police officers continues," Ago said. "Without that participation of other police officers, we're going to slide back to where we were before this trial."
Indeed, the eruption that followed Floyd's death was the culmination of a long string of killings of Black people, some of them captured on video and instantly ubiquitous on social media. Anger had been building since the 2012 death of Florida teenager Trayvon Martin at the hands of a neighborhood watch member, followed two years later by the police killing of Michael Brown in Ferguson, Missouri. Months before Floyd's death, White men in Georgia shot Ahmaud Arbery as he jogged, and police in Louisville, Kentucky, killed Breonna Taylor in her home after waking her and her boyfriend in a raid gone awry.
Chauvin's conviction was a beginning, said Gwen Carr, the mother of Eric Garner, who was killed in a police chokehold in New York City's borough of Staten Island in 2014.
"This should be a little victory for all of us, but now it has to be put in practice everywhere," she said in an interview. "A victory for them is a victory for all of us, because it's not only about one family. It's justice for all."
Earlier, Biden told Floyd's family that he was relieved by the conviction, and hoped that the verdict would lead to broader change.
"Nothing is going to make it all better but at least, God, now, there's some justice," Biden told the family in a telephone call that Crump, their attorney, posted on Twitter.
The world, Biden said, is going to "start to change" now.