Biden's Pick for China Envoy May Get Approval After Uyghur Bill
(Bloomberg) -- Senator Marco Rubio will lift a hold on President Joe Biden's ambassador pick for China if his bill limiting imports from China's Xinjiang region becomes law, as now appears likely, the Florida Republican's office said.
Rubio had put a hold on Nicholas Burns's nomination last month, saying the former State Department official and ambassador to NATO doesn't understand the threat posed by China's leaders. But the Republican senator has softened his stance now that the Uyghur sanctions bill is coming up for a vote in the Senate -- something that may happen as soon as Wednesday.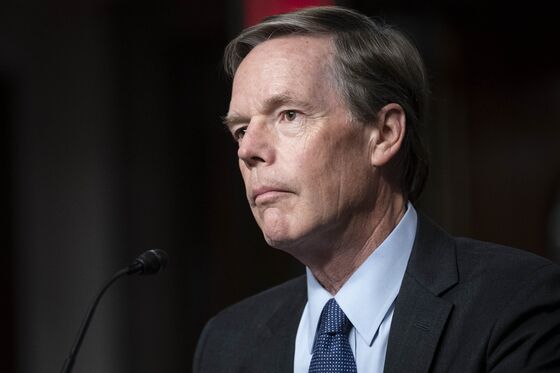 The bipartisan legislation would ban goods from Xinjiang unless companies can prove that they've not been made with forced labor, a measure aimed at punishing China for what lawmakers called the oppression of Uyghur Muslims. The bill passed the House Tuesday night on a voice vote, and if it clears the Senate, as expected, the measure would go to Biden's desk for his signature. 
Biden has seen his nominees for several national security posts, including ambassadors and assistant secretary nominees at the State and Treasury Departments, snagged by procedural moves from Senate Republicans. But until Rubio's announced his hold last month, Burns had seemed headed for a quick confirmation because Senator Ted Cruz, a Texas Republican who has stalled several nominees, said filling the China post was too important to delay.