Biden's National Security Advisor Plans to Meet China's Yang
(Bloomberg) -- U.S. National Security Advisor Jake Sullivan will meet with top Chinese diplomat Yang Jiechi in Switzerland this week, the latest sign of increased communications between Beijing and Washington. 
Sullivan and Yang "will follow up on President Biden's Sept. 9 call with President Xi as we continue to seek to responsibly manage the competition between the United States and the People's Republic of China," National Security Council spokesperson Emily Horne said in a statement Tuesday.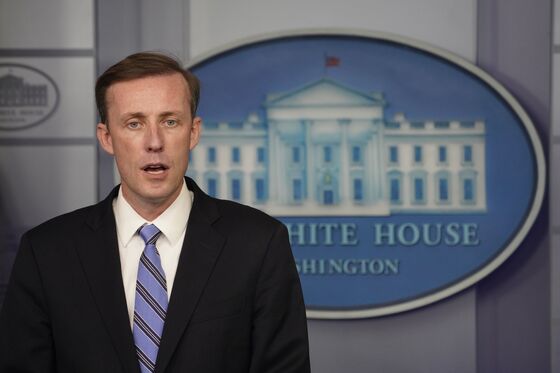 The statement didn't give a specific day for the meeting. The South China Morning Post reported earlier that it would take place Wednesday, adding that a possible summit between Presidents Joe Biden and Xi Jinping will be one item on the agenda.
The meeting would be the first high-level talks between the U.S. and China since the release of Huawei Technologies Co. Chief Financial Officer Meng Wanzhou from house arrest in Canada, where she'd battled extradition to the U.S. on fraud charges for almost three years. And it comes as the two nations continue to clash over issues from human rights in Xinjiang and Hong Kong to China's claims over the South China Sea. 
In another sign that ties between the world's two biggest economies are stabilizing, the Biden administration announced Monday that it will soon directly engage with Beijing to enforce commitments in their trade deal and start a process to exclude certain products from U.S. tariffs. 
U.S. Trade Representative Katherine Tai is set to speak to Chinese Vice Premier Liu He in the coming days, and is expected to stress China's shortfalls in the agreement struck under former President Donald Trump. 
China's official Xinhua News Agency warned the U.S. that pursuing "wrong" trade policies would only "worsen the global economy," in a commentary Tuesday.
"China has shown great sincerity during previous rounds of negotiations and has made effective efforts in tackling trade relations between the two countries," the agency said. "The U.S. is ignoring bad results from unilaterally initiating the trade war towards China and does not intend to take constructive measures to correct that."