Biden Picks Ally Jim Clyburn as Chair of Inaugural Committee
(Bloomberg) -- President-elect Joe Biden has picked one of his top allies in Congress, House Majority Whip Jim Clyburn, as chair of his inaugural committee.
Biden announced the leadership for the committee on Monday. Clyburn will be joined by four co-chairs, including Michigan Governor Gretchen Whitmer, Los Angeles Mayor Eric Garcetti, Representative Cedric Richmond of Louisiana and Representative Lisa Blunt Rochester of Delaware.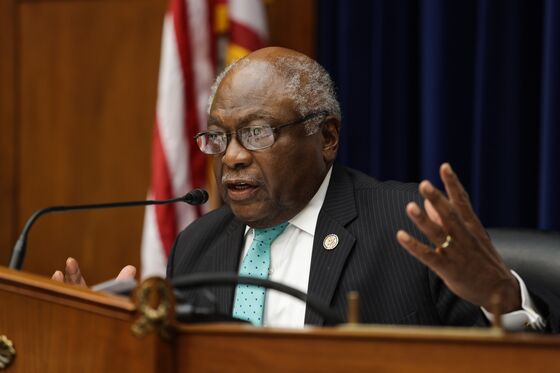 "These leaders reflect the strength, spirit, and diversity of America and have always held a steadfast commitment to restoring the soul of the nation, building back the middle class, and unifying the country," Biden said in a written statement.
Clyburn has been one of Biden's most steadfast supporters -- the highest-ranking Black lawmaker in Congress, whose endorsement helped turn around Biden's flagging primary campaign. Clyburn spoke out late last month, saying Biden has not yet appointed enough African Americans to his cabinet.
Richmond has been also been tapped to work in the White House as a senior aide to Biden, including running the Office of Public Engagement.
President Donald Trump has not yet conceded defeat, and continues to allege a widespread fraud without evidence. Trump has declined to say whether he will attend Biden's inauguration, as is the custom.