Biden Endorsed by Reagan FBI Director, Former U.S. Attorneys
(Bloomberg) -- Democratic presidential candidate Joe Biden has been endorsed by a group of former Republican officials including William Webster, who served as both FBI and CIA director under President Ronald Reagan, and onetime Massachusetts Governor William Weld.
Webster and Weld signed a letter issued Tuesday by 20 former Republican-appointed federal prosecutors who called President Donald Trump "a threat to the rule of law." They criticized Trump for expecting Department of Justice lawyers to "serve his personal and political interests," politicizing the department and undermining its ability to lead U.S. law enforcement.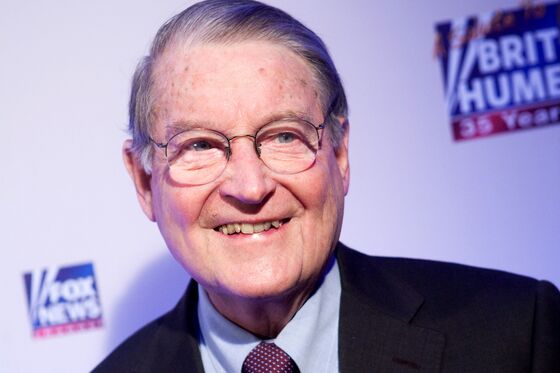 "We firmly believe that Vice President Joe Biden is the candidate who can -- and will -- provide the leadership we need to refocus the Justice Department on the cause of impartial justice and to address the deep-seated societal issues that are roiling our country today," they said in the two-page letter.
Webster, 96, was named U.S. attorney in St. Louis, Missouri, by President Dwight Eisenhower in 1960. He later served as a federal judge and was named director of the Federal Bureau of Investigation by President Jimmy Carter in 1978. President Ronald Reagan appointed Webster director of the Central Intelligence Agency in 1987, a position he held until 1991.
Weld served as U.S. Attorney in Massachusetts before he was elected the state's governor, an office he held from 1991 to 1997. He was the running mate to former New Mexico Governor Gary Johnson, the Libertarian Party's 2016 presidential candidate. Weld briefly challenged Trump for the 2020 Republican nomination, winning only a single delegate.
The letter was also signed by former Deputy U.S. Attorney General Donald Ayer under President George H.W. Bush. Ayer, who worked in the Bush Justice Department with Attorney General William Barr, has been highly critical of his former colleague as well as Trump.
Other signatories include former senior Justice Department officials Wayne Budd and Ken Wainstein, former Connecticut U.S. Attorney Stanley Twardy, former Manhattan U.S. Attorney David Kelley and former senior FBI official Greg Brower.