Biden DOJ Ordered to Provide Data to Defend Deportation Freeze
(Bloomberg) -- The judge overseeing Texas' challenge to President Joe Biden's planned deportation freeze ordered the administration to address concerns about the early release of undocumented immigrants raised by Tucker Carlson on his Fox News show.
At a hearing Monday, U.S. District Judge Drew Tipton, a Donald Trump appointee, said Biden's Justice Department needed to provide data on how many undocumented immigrants skip removal hearings after being released early from detention. Tipton said the information would help him decide whether to grant the state's request for a temporary restraining order against the planned 100-day deportation freeze.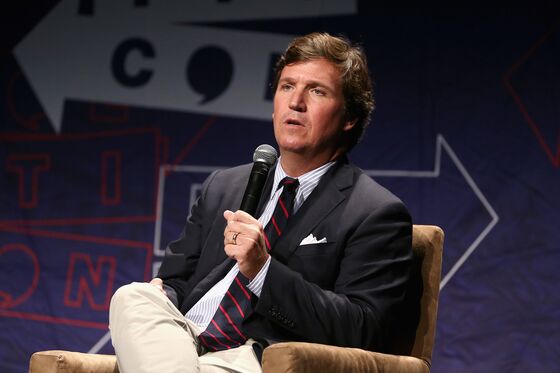 Tipton expressed concern at the hearing in federal court in Victoria, Texas, about a segment on Carlson's show citing an internal Immigration and Customs Enforcement email directing employees to "release them all, immediately." Texas Attorney General Ken Paxton argued in a Sunday filing that the report bolsters his argument for a court order halting the freeze.
"I'd like to know if that email exists," said Tipton. "I have no idea what the context of that is."
Justice Department attorney Adam Kirschner said in a court filing before the hearing that the email cited by Carlson wasn't related to the planned freeze and that ICE had released a group of detainees involved in a separate class-action lawsuit over Covid-19 risks.
Biden's deportation freeze was supposed to take effect on Jan. 22 but has been in limbo since Texas sued to block it the same day.
Texas Governor Greg Abbott argues that the move violates the Department of Homeland Security's commitment to consult with the state before making any changes to immigration enforcement -- a deal it reached with the government less than two weeks before Trump left office. The Justice Department argues the agreement is an illegal attempt to tie the hands of the new administration and isn't enforceable.