Biden Campaign's Field Organizers Join Teamsters Union
(Bloomberg) -- Field organizers for Joe Biden's campaign have unionized, joining the staffs of most major Democratic presidential candidates who have made support for labor a key part of their pitch to voters.
The Biden workers joined Iowa-based Teamsters Local 238, which has members from the staffs of the Iowa Democratic Party and two presidential hopefuls. About 120 Biden field staff across the country chose the union through card-check recognition on Friday.
"Political campaign workers deserve a voice on the job as much as anyone," Teamsters General President James P. Hoffa said in a statement. "These workers, who face the prospect of long, pressure-filled hours on the campaign trail, need a strong partner like the Teamsters Union that will fight for their rights."
Local 238 is hosting a forum Dec. 7 in Cedar Rapids, Iowa, that Biden plans to attend as he and other candidates seek endorsements from several major unions, which can deploy significant resources in support of candidates they back. The International Brotherhood of Teamsters is one of the biggest U.S. unions, with 1.4 million members.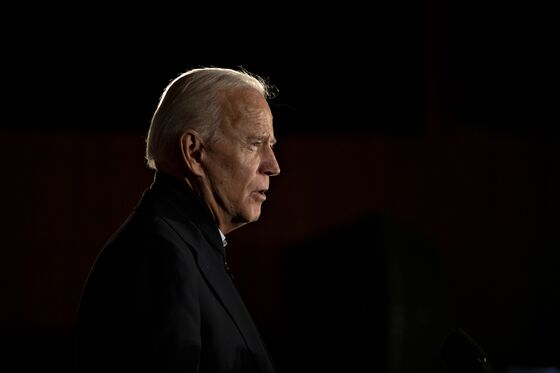 A self-described "union guy," Biden is making an aggressive push for the support of many key labor groups. His labor plan, released last month, emphasizes ways to make it easier for workers to organize as well as enhanced federal protections on workers' rights.
The Biden campaign, which previously said it would welcome a unionization push, will now engage in negotiations seeking an agreement on pay and working conditions.
"Joe Biden has fought for the dignity and respect of working people his entire career and we are proud to be a campaign that puts his values into action: including a $15 minimum wage, paid family leave, and of course the right of workers to organize," campaign manager Greg Schultz said in a statement. "We look forward to working with Teamsters Local 238 to come to an agreement with our field organizers who are helping power this campaign to victory."
Earlier this year, Bernie Sanders's campaign became the first major operation to ratify a union agreement. The process took months until the campaign ultimately agreed to a minimum annual salary of $42,000, which works out to more than $15 an hour for a 50-hour work week. Sanders, Biden and most other Democratic presidential candidates have expressed support for a $15 an hour minimum wage.
Amid the Sanders campaign negotiations, the Biden campaign said its interns are paid $15 an hour and that field organizers are paid $4,000 a month, which works out to $48,000 a year.
Campaign workers for Cory Booker and Amy Klobuchar are already in Teamsters Local 238 and Julian Castro's staff has also unionized. Pete Buttigieg's campaign announced last week that it was recognizing a union to represent its field organizers.