Biden Aide to Appeal on Stimulus to Bipartisan Group
(Bloomberg) -- President Joe Biden's top economic adviser, Brian Deese, plans to meet with a bipartisan group of lawmakers in coming days to discuss the administration's Covid-19 relief plan, according to aides familiar with the matter, as its $1.9 trillion tab draws widening GOP opposition.
Deese, head of the White House National Economic Council, expects to speak with the 16-member group in the next week or so, the people said, asking not to be named as the plans aren't public. The timing of the meeting hasn't yet been finalized.
Biden's plan to build bipartisan support is already in jeopardy, with a growing number of GOP moderates adding their skepticism to opposition from others in the Republican caucus. Senator Susan Collins of Maine on Thursday became the latest to refrain from endorsing the idea of a big new package.
"It's hard for me to see when we just passed $900 billion of assistance why we would have a package that big" now, Collins told reporters. "I'm happy to listen" to the argument she said, adding that "maybe" the need for more help will be evident in a couple of months.
The comments aligned with those from fellow Republicans Mitt Romney of Utah and Lisa Murkowski of Alaska, who argued Wednesday that it's too soon since last month's $900 billion bill to proceed with a fresh spending plan. All three were key members of a bipartisan group that helped get that package passed.
On Tuesday, GOP lawmakers dismissed the argument by Janet Yellen, who's awaiting Senate confirmation as Treasury secretary, that historically low interest rates mean major deficit spending isn't a problem right now.
Moderate Democrat Joe Manchin of West Virginia, another member of the bipartisan group, said Wednesday that a meeting with Biden officials could come as soon as the weekend. He has argued for a more targeted approach in the next aid package, such as for the $1,400 direct payments that Biden has proposed.
The situation is much different in the House, which lacks the rules and processes of the Senate that can allow the minority to slow or block legislation. Speaker Nancy Pelosi said Thursday that House committees will begin working on Biden's $1.9 trillion proposal next week, moving ahead of the full chamber's return to session early next month.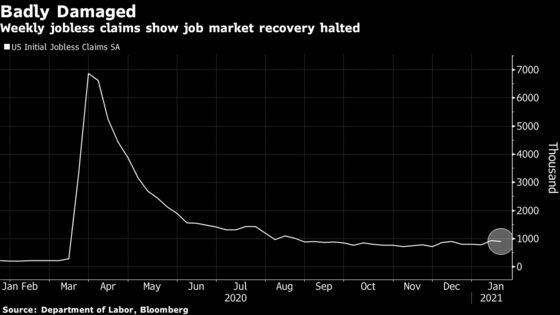 Senator Jeff Merkley of Oregon, a progressive Democrat, warned that the Biden administration needs to go beyond consulting just with the party's centrists.
"It is so important that this administration not simply adopt 'We're going to talk to the middle of the spectrum,' because I can tell you that the energy that drives the Democratic Party is coming from the progressive side, and progressives need to be at the table," he told CNN.
The Biden team's outreach would come less than two months before extra unemployment aid approved under the last package runs out. The following is a list of the bipartisan members anticipated in the meeting with Deese, according to aides:
Romney
Murkowski
Susan Collins, a Maine Republican
Jerry Moran, a Kansas Republican
Shelley Moore Capito, a West Virgina Republican
Todd Young, an Indiana Republican
Rob Portman, an Ohio Republican
Bill Cassidy, a Louisiana Republican
Manchin
Mark Warner, a Virginia Democrat
Maggie Hassan, a New Hampshire Democrat
Jeanne Shaheen, a New Hampshire Democrat
Mark Kelly, an Arizona Democrat
John Hickenlooper, a Colorado Democrat
Dick Durbin, an Illinois Democrat
Angus King, a Maine independent
"I suspect the whole package is a non-starter but it is has plenty of starters within it," said Roy Blunt of Missouri, a member of the Senate GOP leadership team.
Collins said that "a case can be made for additional funding for vaccine distribution."
Durbin, one of the 16, said that "one of the major elements" of discussions has been whether to make the $1,400 direct payments pushed by Biden more targeted.
"There's been a concern about the cash payment and whether or not there ought to be a different criteria for passing it out and distributing it," Durbin said.
Deese, who joined the administration from BlackRock Inc., previously worked at the NEC and the White House budget office during the Obama administration.
Biden himself is also likely to take a role in pushing his relief plan -- designed as just the first part of a two-pronged economic initiative. He said last week he would unveil his second package, aimed at longer-term areas like infrastructure and climate change, next month.
There will be more meetings between the new administration and lawmakers of both parties, White House Press Secretary Jen Psaki said Wednesday. She added that Biden's "clear preference is to move forward with a bipartisan bill," but he is willing to use any tools to get the package through.
"We hope, and frankly we expect, Republicans in Congress -- and Democrats too -- will support assistance that will bring relief to the people they represent," Psaki said Wednesday. "This is a conversation; he's already had a number of conversations with Democrats and Republicans, those will continue," she said, referring to Biden.