Biden Rushes to Rescue Agenda as Democrats Splinter on Cost
(Bloomberg) -- President Joe Biden and his aides scrambled Wednesday to break a deadlock among Democrats that has stalled progress on his economic plans as the White House and Congress stare down deadlines to keep the government running and avoid a default.
Biden canceled a planned trip to Chicago to step up attempts to strike a compromise between warring progressive and moderate Democrats whose differences over the size and scope of a tax and spending bill worth as much as $3.5 trillion threaten to sink his entire economic agenda.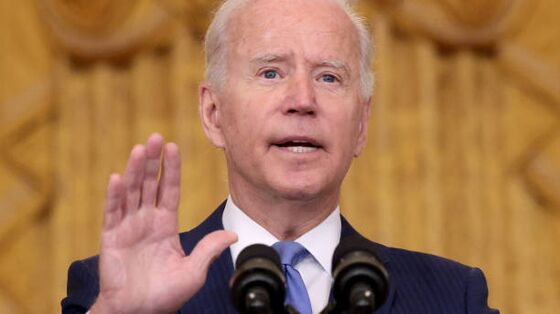 House Speaker Nancy Pelosi and Senate Majority Leader Chuck Schumer met with Biden at the White House Wednesday afternoon. Pelosi afterward affirmed her plan to bring to the House floor on Thursday the bipartisan infrastructure bill that Biden negotiated earlier this year and which now has become a focal point of tension between the two wings of the party.
The White House said Wednesday night that Biden had also spoken by telephone with "additional lawmakers," but did not name them. 
Separately, Biden dispatched three top aides -- counselor Steve Ricchetti, legislative liaison Louisa Terrell and National Economic Council Director Brian Deese -- to meet with Arizona Democratic Senator Kyrsten Sinema, a moderate whose vote is crucial for passage but has said the $3.5 trillion price tag is too high.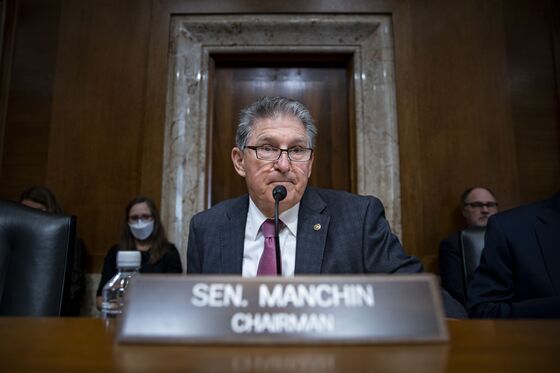 Another moderate senator, Joe Manchin of West Virginia, made clear Wednesday afternoon that negotiations on the tax and spending bill, known as reconciliation, would not wrap before a planned Thursday vote in the House on a separate bipartisan infrastructure bill. House progressives have threatened to vote against a $550 billion public works measure if it comes to the House floor before the larger package, which includes much of their priorities, passes both chambers. 
"No it's not possible," he said. Of the House progressives, he said, "I didn't know I was on their timetable."
Across the Capitol, Pelosi is forging ahead with a vote on the infrastructure bill, which has already passed the Senate with bipartisan support. 
"The plan is to bring the bill to the floor," she told reporters after returning from the White House.
Pelosi has promised moderates in her caucus a Thursday vote on the measure, a top priority for swing-district Democrats. Progressives however have doubled down on their threat to vote down.
"There are no votes to pass anything without passing the full agenda," Representative Ilhan Omar of Minnesota said Wednesday.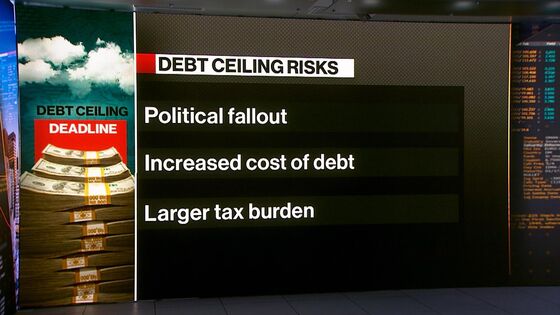 Senate Democrats were discussing adding a temporary highway funding reauthorization to a stopgap bill Congress is expected to pass Thursday to keep the government open, a sign they anticipate the infrastructure bill could fail on the House floor.
Biden is committed to getting both pieces of his agenda through Congress, White House press secretary Jen Psaki said.
"Right now what we're navigating through, what we're working through, is how we can get agreement, of course, 50 votes in the Senate on a reconciliation package," Psaki said. "We have to see what senators are comfortable with and what with everybody involved is comfortable with it to get enough votes to get it across the finish line."
To unlock the second larger bill, the House is waiting on Senate moderates to reveal the price tag they'll support. Manchin has hinted he could back $1.5 trillion while Sinema has been more circumspect. 
Without some deal between Biden and the moderates, it is increasingly likely that that the infrastructure bill will fail on the House floor or that Pelosi will pull it from the schedule. As a result, the entire Biden agenda could languish in Congress for months.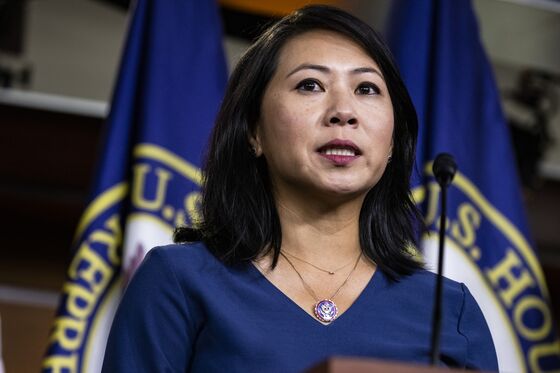 "If the vote were to fail tomorrow or be delayed, there would be a significant breach of trust that would slow the momentum in moving forward in delivering the Biden agenda," said Florida Representative Stephanie Murphy, leader of the fiscally conservative Blue Dog group of Democrats.
Senate Budget Committee Chairman Bernie Sanders, a Vermont independent, said he's hopeful the infrastructure bill fails in the House if brought to a Thursday vote and will jolt moderates on the economic package.
"I think that's the right thing to do and I'm encouraged by that," Sanders, who initially pushed for a much larger social spending package, said of progressives' plans to sink the infrastructure bill. "And I would hope that that sends a signal to every member of the Democratic caucus including Senators Sinema and Manchin that we're going to start serious negotiations and pass a very strong reconciliation bill."
Meanwhile, the standoff between Republicans and Democrats over the debt ceiling shows no sign of abating. 
"We're just asking Republicans to get out of the way," Schumer said on the Senate floor. 
Treasury Secretary Janet Yellen has warned that a default looms on Oct. 18 without congressional action. 
Concerns about the current impasse in Washington over the debt limit and other fiscal measures contributed to the biggest selloff in equities since May. The 2% drop in the S&P 500 Index was partially reversed in Wednesday trading.  Yields on Treasury bills maturing around Oct. 18 rose more than those on other securities.
But one problem for the administration appears to be resolved, at least for now. On Wednesday night, Schumer said lawmakers had reached an agreement to avoid a government shutdown on Friday, extending government spending until Dec. 3.