U.S. Plans Diplomatic Boycott of Beijing Games, Lets Athletes Go
(Bloomberg) -- U.S. government officials will boycott the Beijing Winter Olympics in February due to concerns about "crimes against humanity" and other human rights abuses, said White House Press Secretary Jen Psaki, opening a new flashpoint between the world's two biggest economies. 
The so-called diplomatic boycott -- something other nations are also considering -- means that athletes are free to compete even as administration officials stay home. The U.S. decision stops short of the full-scale measures seen during the Cold War and at other points in Olympic history.
"The Biden administration will not send any diplomatic or official representation to the Beijing 2022 Winter Olympics and Paralympic Games, given the PRC's ongoing genocide and crimes against humanity in Xinjiang, and other human rights abuses," Psaki told reporters on Monday.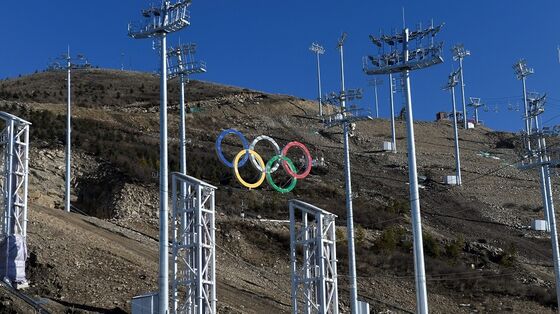 She said officials staying home sends a "clear message" that "business as usual" isn't appropriate due to the U.S. concerns over human rights. Athletes who have been training and "giving up a lot of blood, sweat and tears preparing for these Olympics" should be allowed to compete, Psaki said.
Chinese Foreign Ministry spokesman Zhao Lijian said Tuesday at a press briefing in Beijing that the U.S. would "pay a price for its wrong practices," though he didn't elaborate on what those measures might be.
"The Olympics are not a stage for political stances or political manipulation," he said.
The announcement by Washington comes a few weeks after President Joe Biden and President Xi Jinping held a virtual meeting, the first since the U.S. leader took office. In that call, Biden raised U.S. allegations of severe human rights abuses in the Xinjiang region, home to a large Muslim Uyghur population. 
China regularly hits back at the genocide accusations leveled by the U.S. government and lawmakers in Canada and the Netherlands, calling them "the lie of the century."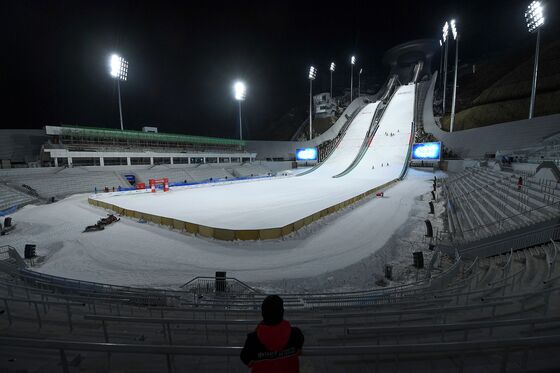 New Zealand Deputy Prime Minister Grant Robertson said the government told China in October that it won't send any diplomatic representatives, citing a range of factors "mostly to do with Covid." "But we've made clear to China on numerous occasions our concerns about human rights issues," he said.
Australian Employment Minister Stuart Robert said a diplomatic boycott was "under active consideration by government," according to the website news.com.au. Canadian Sports Minister Pascale St-Onge said after the U.S. announcement that the government is talking to other countries about the matter but no decision has been made, CTV News reported.
Japan will make a decision whether to send officials based on its national interests, Prime Minister Fumio Kishida said, adding the government would take into account the importance of the Olympics and their diplomatic significance.
Diplomatic boycotts will be largely symbolic because few officials from foreign government were likely to visit due to Covid-related restrictions they would face in the Asian nation, which has taken a zero-tolerance approach to fighting the pandemic. Still, in September, Russian President Vladimir Putin became the first major head of state to say he'll attend the event -- a decision that came as Beijing and Moscow bolster ties.
The state-run Global Times reported last week that Beijing had no plan to invite any American politicians to the games, set to start Feb 4. Hu Xijin, the top editor at the nationalist newspaper, tweeted Tuesday that "Only super narcissistic people will regard their absence as a powerful boycott."
"Most of those US govt officials are close contacts of the COVID-19 patients according to China's standard, moreover picky and pretentious," he added in the tweet.
Biden also will host a virtual democracy summit Thursday and Friday, with Taiwan among the more than 100 invitees that include the U.K. and Japan. The event aims to bring together democratic governments to discuss their efforts to fight corruption and authoritarianism and advance human rights.