Senators Fail to Reach Deal on Recognizing Venezuela's Guaido, Aide Says
(Bloomberg) -- Members of the Senate Foreign Relations Committee failed to reach agreement on a resolution recognizing Juan Guaido as the interim president of Venezuela over concerns about the possible use of military force, effectively killing the legislation.
Both Democrats and Republicans had agreed to support Guaido, the head of the national assembly, as interim president but they failed to bridge differences on other details, meaning the measure won't move forward, according to a Republican aide familiar with the matter.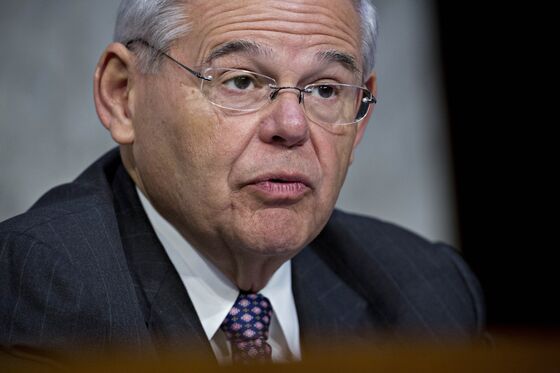 Senator Bob Menendez of New Jersey, the panel's top Democrat, is focusing on other Venezuela legislation to assert the Senate's bipartisan support for the country's residents and the interim government in Caracas, a spokesman said. Menendez said earlier that he was concerned about language in the resolution that "might be interpreted to be an authorization of the use of military force."
Guaido's claim to the presidency gained new weight on Monday, with the State Department saying that he has been recognized as interim president by 16 more countries, including France, Germany and the U.K. Altogether, the department said, more than 40 countries have declared their support for Guaido. The Trump administration has been a vocal champion of Guaido, backing his charge that President Nicolas Maduro's regime is illegitimate.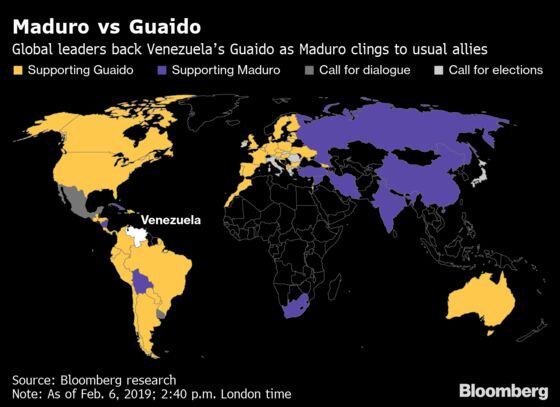 Representative Eliot Engel, chairman of the Foreign Affairs Committee, is working on Venezuela legislation in the House.
"What I would like to see ultimately is new elections -- fair and free elections in Venezuela," Engel of New York said Tuesday. "I do want to be sure that the Venezuelan people have the ability to pick their leader and other countries, including us, should not have the capacity to tell them who their leader should be."