Beto, Bernie and Biden Keep Iowa-Caucus Democrats in Suspense
(Bloomberg) -- Iowa Democrats are bracing for a wide-open 2020 presidential race that will spread millions of dollars across the state, but uncertainty about the plans of a few potential top-tier candidates has put many political operatives in a state of suspension.
With the potential for the biggest field of Democratic candidates in a generation looking to challenge President Donald Trump in 2020, some would-be campaign staffers are playing hard to get with less prominent candidates trying to get an early jump in Iowa and other early nominating states.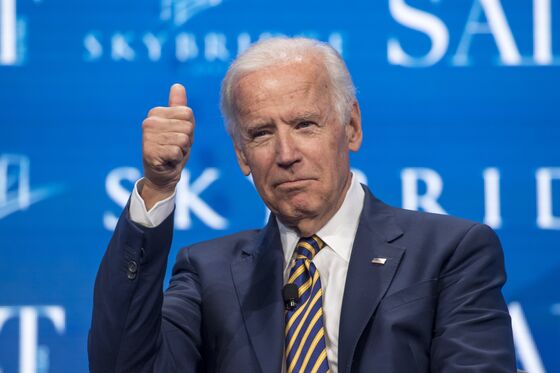 The intensified competition for top political talent also foreshadows the challenges ahead for candidates as they try to lock in supporters and delegates with such a large menu of choices for voters.
Iowa's well-established political infrastructure is at least partly frozen in place, awaiting clearer signals from a group one party veteran calls the "triumvirate" -- former Vice President Joe Biden, Senator Bernie Sanders and former Representative Beto O'Rourke, who gained a national attention with his ultimately unsuccessful bid last year to unseat Senator Ted Cruz of Texas.
Last week, the Democratic Party of Iowa took the unusual step of sending out an email blast asking for resumes to stock a talent pool it plans to build for presidential campaigns and liberal groups that will be flooding the state in the weeks and months ahead.
"Whether you're an experienced political campaigner or never thought in a million years you'd work in politics, take a minute to upload your resume," the email said. "You never know who might end up giving you a call to ask you to work for their campaign."
The top Democratic political strategists in Iowa -- like those nationally -- can't quite agree on just how many candidates to expect. Estimates range from a dozen to two dozen.
Former U.S. Housing and Urban Development Secretary Julian Castro made his plans to run official over the weekend, joining former Representative John Delaney as a declared candidate. Massachusetts Senator Elizabeth Warren, who has a national profile and proven fundraising ability, has taken the first concrete step toward a campaign.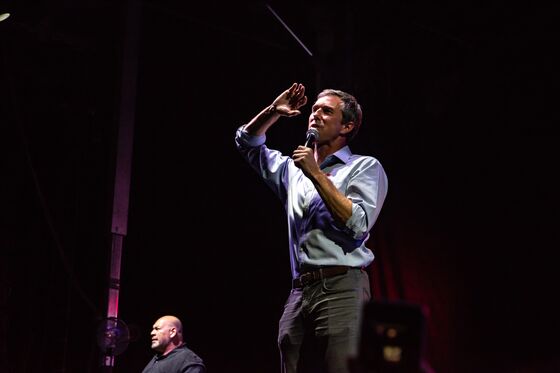 New York Senator Kirsten Gillibrand announced Tuesday that she's also forming an exploratory committee, the prelude to a formal announcement. Later Tuesday, Senator Sherrod Brown of Ohio said he would soon begin a tour of four states, including Iowa and New Hampshire, that hold early presidential contests.
And Representative Tulsi Gabbard of Hawaii has said that she plans to run.
Most other prospective candidates -- a group that includes high-profile and barely known current or former federal, state and local officeholders -- are expected to announce their plans in January or February.
The sheer number of prospective candidates makes job hunting for young campaign staffers both harder and easier.
"You are sort waiting for that other shoe to drop and you sometimes wonder whether you are betting on the wrong shoe," said Robert Lyons, 24, a Democrat who has worked on one statewide campaign in Iowa as well as local contests. "It's a little bit stressful."
Lyons hopes to land a communications job on a presidential campaign after he finishes his master's degree in April. He's most interested in working for Biden, but is open to others.
The job of a young presidential campaign staffer in a place like Iowa isn't terribly glamorous: lots of late nights, freezing temperatures, day-old pizza and rejection. So, it helps if the person you're working for is someone who inspires you.
O'Rourke may be winning on that score. Jeff Link, a veteran Democratic strategist based in Iowa who doesn't plan on working for any one presidential candidate this election, said there isn't much mystery about the rest of the field. As a result, he and other top Iowa strategists say O'Rourke is creating a modest bottleneck for other potential candidates trying to fill their rosters.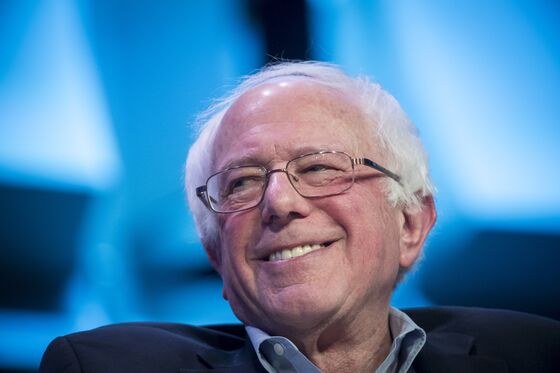 "I always tell young people that you want to work for someone you believe in, and a team you enjoy, because the chances are you're going to lose," said Norm Sterzenbach, a Democratic strategist and former executive director of the Iowa Democratic Party.
A well-funded presidential campaign will have about 100 workers in Iowa, Sterzenbach said, and some people looking for jobs haven't had campaign work since November.
"Until the candidates take action, it's hard to put your life on hold and not eat," he said. "A lot of these folks can't wait that long, or they don't want to wait that long."
Zack Davis, 34, is intrigued by O'Rourke and expects to work on a presidential campaign. He's toiled in Iowa Democratic politics for a decade and has been contacted by between five and 10 prospective presidential campaigns about possible jobs.
"They are interested in having conversations, but since there is no committee to actually hire someone, it can't actually become a hard offer," he said.
O'Rourke emerged from November's midterm elections as one of the hottest prospects for the 2020 Democratic field. His charisma, masterful use of social media and ability to raise record amounts of money online boosted his stature, despite losing to Cruz by 2.5 percentage points.
Top Democrats in Iowa are used to being courted aggressively by potential presidential candidates, but their calls to O'Rourke aides haven't been returned.
Iowa Attorney General Tom Miller, who in February 2007 was among the first elected officials outside of Illinois to endorse the White House bid of then-Senator Barack Obama, said comparisons between the former president and O'Rourke may be overblown.
"Barack has this, in my view, incredible package of talent and personal character and ability," said Miller, who is "leaning towards" backing Montana Governor Steve Bullock should he decide to run.
There are signs flashing that O'Rourke -- and others -- should not wait too long to start securing the top talent in the state.
Warren, who was warmly received during her initial visit to the state earlier this month as a likely candidate, recently announced the hiring of four Iowa Democratic operatives with strong credentials.
Besides sluggishness in the hiring process, there are also questions in Iowa about potential shortages of prime campaign real estate, especially in some of the smaller cities that typically host satellite campaign offices.
Most serious campaigns will have a headquarters in or near Des Moines and smaller offices in roughly 10 other cities scattered around the state. Some of them, such as the fast-growing Iowa City area, may especially struggle to find enough space for the newcomers.
Delaney, a former member of the U.S. House of Representatives from Maryland, has already visited all of Iowa's 99 counties as part of his bid for the nomination and opened Des Moines and Cedar Rapids offices last weekend. He's scheduled to open four others around the state in the coming weeks.
Even in the Des Moines metropolitan area, home to about 650,000 people, there could be challenges in finding campaign office space for dozens of staff members and volunteers, ideally with nearby parking. "There aren't a lot of vacant buildings in the central core," Link said.