Bannon Used as a Punching Bag on Both Sides of Europe's Populist Divide
(Bloomberg) -- France's European Affairs Minister Nathalie Loiseau accused nationalist leaders of being in thrall to the U.S. and Russia, as she sought to turn the tide on the populist wave surging across Europe.
Loiseau cited former White House strategist Steve Bannon as she suggested that Europe's nationalists are open to undue foreign influence, saying they "have found their masters in Washington and in Moscow."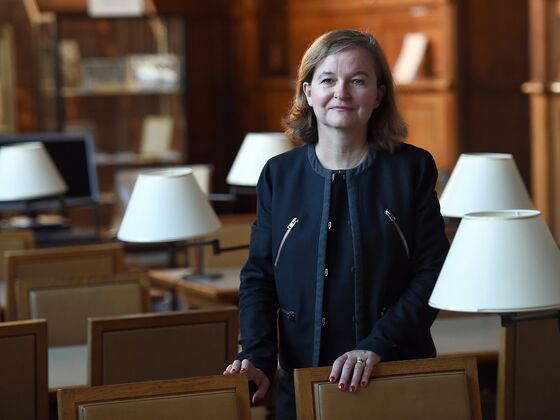 Loiseau, the minister in charge of French President Emmanuel Macron's campaign for next year's European elections, was speaking a day after Marine Le Pen distanced herself from Bannon and his efforts to sway the vote outcome. Alleging that Bannon "supports Russia and dislikes Europe," Loiseau attempted to expose a weak spot in Le Pen's electoral strategy.
"I don't think Europe needs someone like Bannon," Loiseau said Tuesday on Public Senat television. "We don't need the recipes of someone who has shown his xenophobia and his reactionary side."
Bannon is fast becoming a lightning rod for the looming clash over Europe's future that's set to play out at next May's elections to the European Parliament. The former Trump strategist has helped set up a Brussels-based group, The Movement, which aims to supply campaign help for like-minded political parties with a focus on national sovereignty, stronger borders, greater curbs on migration and fighting against so-called radical Islam.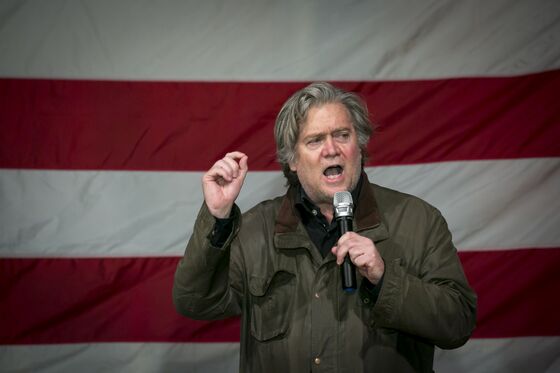 Le Pen, standing alongside Italy's Deputy Prime Minister Matteo Salvini, who heads the anti-migrant League, said in Rome on Monday that she wanted to "clarify" her position on Bannon.
"Mister Bannon is not from a European country, he is an American," said Le Pen, who lost the French presidential runoff to Macron last year and has since rebranded her National Front party as National Rally. "It's we the representatives of different peoples in Europe who will structure the political force which aims to save Europe."
That's a different message from Nicolas Bay, the party's general secretary and member of the European Parliament. He said last month that the National Rally had regular contact with Bannon for "several months" and regarded his initiatives "with interest and goodwill."
European Union leaders including Macron have grown increasingly nervous about foreign meddling in the electoral process. France's government is trying to pass a law to fight against so-called fake news around election times.
Salvini and Hungarian Prime Minister Viktor Orban, who have expressed a willingness to cooperate to push their common ideals at the European elections, "reject the idea of a United States of Europe with France transformed into North Carolina," Bannon was cited as saying. "They want sovereign nation states in a confederation. The idea that we want to explode the EU is an argument that globalists make to scare" off voters.
For Macron, the elections will be a fundamental clash between what he calls his "progressive" camp and "illiberal" nationalist and populist forces. Aside from political symbolism, the European Parliament that emerges will have a key role in approving the new European Commission, the EU's executive, meaning the continent-wide vote has the potential to determine the future direction of all Europe.
Loiseau has been a vocal opponent of Bannon. In a message on her official Twitter account on Monday she said that his goal was to "weaken Europe to serve the interests of America."
France's government, which is about to be overhauled in a cabinet reshuffle, is working to pass a much-criticized law to protect voters from "fake news" during elections. "We will not let foreign powers, foreign money manipulate French opinion," Minister for Digital Affairs Mounir Mahjoubi said on France Inter radio Tuesday. "We want to protect France at the next EU elections, and for future elections," he said. "Voters must be free to make their choice."