Banker's Trump Job Quest Not Tied to Manafort Loans, Lawyer Says
(Bloomberg) -- A Chicago banker on trial for allegedly trading $16 million in bank loans to Paul Manafort for the chance at a top Trump administration post legitimately thought they were "good loans" that were in no way tied to his desire to serve his country, a defense lawyer said.
Manhattan federal prosecutors claim Stephen Calk wanted to be former President Donald Trump's treasury secretary, defense secretary or a top ambassador and approved the 2016 and 2017 loans to Manafort, then Trump's campaign chief, with that goal in mind. In the government's closing argument earlier on Monday in the financial institution bribery case, federal prosecutor Paul Monteleoni said Calk was "hungry for power."
But Calk's lawyer, Paul Schoeman, said in the defense closing argument later on Monday that the banker didn't intend the loans as payment for helping him win a high-level administration job. Schoeman also pushed back on Monteleoni's characterization of Calk's motivation in seeking a government job, saying he proposed himself for top-level jobs but was most interested in serving in the Army's civilian leadership.
"It's not about greed for power," Schoeman told jurors. "It's about, 'I would like to serve, as undersecretary of the Army.'"
The founder and longtime chief executive of Federal Savings Bank interviewed for the Army undersecretary job but was not selected for that or any other Trump administration post.
According to prosecutors, Calk conspired with Manafort, who was "desperate for money" at the time.
"Calk was the one with the money," Monteleoni said. "What Manafort offered to Calk was the chance to use some of that money to buy power."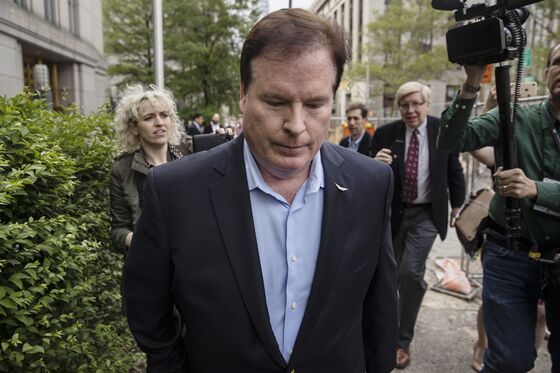 But Schoeman said Calk believed the loans were sound based on the information he was provided. "It's just not true that nobody thought these were good loans," the lawyer told the jury.
According to Schoeman, Manafort lied about his finances to win the loans and was aided in his deception by Dennis Raico, a former Federal Savings Bank executive who stood to win a commission when the loans went through. Schoeman called Raico, one of five bank witnesses who were granted immunity for their testimony against Calk, a "pathological liar."
Among the witnesses the prosecution called against Calk was Anthony Scaramucci, the Skybridge Capital founder who worked on the Trump transition team and later spent 11 days as White House communications director. Scaramucci told jurors Calk initially sought to be Army secretary but was willing to interview for undersecretary. Scaramucci helped get Calk the interview as a favor to Manafort but said he knew nothing about the loans and that he wouldn't have helped Calk if he had.
Monteleoni told jurors that Calk was involved in the Manafort loans to an unusual degree and that bank employees reviewing them recommended against lending to Manafort.
"Calk was deep in the weeds on this loan," Monteleoni said. "Calk was meeting with Manafort and telling the loan officer what was going on with the loan, not the other way around."
Jurors began deliberations after Schoeman made his closing argument and will continue on Tuesday.
The case is U.S. v. Calk, 19-cr-00366, U.S. District Court, Southern District of New York (Manhattan).