BAE Chairman Vows to Ride Out 'Local Difficulty' Posed by Brexit
(Bloomberg) -- BAE Systems Plc Chairman Roger Carr, a high-profile campaigner against Brexit before 2016's referendum, said the U.K. defense giant can ride out challenges posed by the split as it seeks to export beyond Europe.
Speaking at BAE's annual reception in London, Carr quipped that Brexit amounts to "a little local difficulty" when compared with a turbulent global background of social unrest and international tension. That hasn't stopped the U.K. company from selling fighter planes to Qatar, frigates to Australia and amphibious landing craft to the U.S. Marine Corps, he said.
"It's been a really great year with some significant orders," Carr said at the event at the National Army Museum in the U.K. capital, which was attended by Chancellor of the Exchequer Philip Hammond and Defense Secretary Gavin Williamson.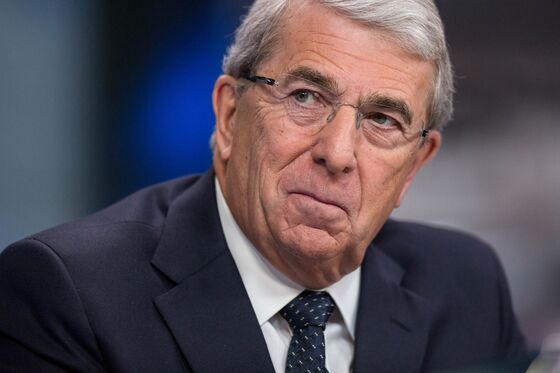 In addition to relying on Britain and markets beyond the European Union for the bulk of sales, much of BAE's supply chain is within the U.K. That makes possible customs delays in the event of a no-deal Brexit less of a threat to the company than they are to international aerospace players such as Airbus SE that have factories in the country.
Carr said in May that while he was still a so-called Remainer at heart, U.K. firms should make the best of Brexit regardless of their views on the schism. He repeated that mantra after Prime Minister Theresa May revealed details of her exit deal with the EU last month and said at the Monday reception that business should focus on "playing the cards we have been dealt."
Prior to the Brexit vote, Carr, 71, had described any split from the EU as a "bad decision" that would put the U.K. economy at risk. He was previously president of the Confederation for British Industry and is a former chairman of companies including Centrica Plc, Thames Water and Cadbury Plc.