Back-to-Back Court Losses Show Limits of Trump's Deregulations
(Bloomberg) -- President Donald Trump has attempted to block environmental regulations by his predecessor Barack Obama, in part by delaying their implementation. But the strategy is getting rebuffed by judges.
Two federal court rulings in the past week nixed the administration's attempts to delay major Environmental Protection Agency rules, and show the legal perils of stalling unwanted regulations. The court losses could jeopardize the Trump administration's much-touted plans to roll back as many regulations as it can, as quickly as possible.
"We have enough court losses to indicate this is a losing strategy on the Trump administration's behalf," said Amit Narang, a regulatory policy advocate for watchdog group Public Citizen. "The courts are saying you are repealing a rule by delaying it for this long of a period. And if you are repealing a rule, you have to go through all the procedural requirements."
That includes the time- and resources-intensive process of cost-benefit analysis and public comment periods, Narang said.
In one of last week's determinations, the U.S. Court of Appeals for the District of Columbia ruled on Friday that the administration didn't provide an adequate basis for its move to delay an Obama-era chemical safety rule put in place in the wake of a fertilizer-plant explosion that killed 15 people in West, Texas, in 2013. The rule, which requires broader notification about the types of chemicals stored at certain plants, had been opposed by industry. The court ruled it must be implemented immediately.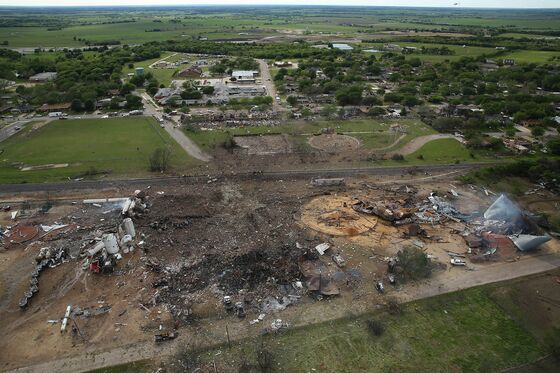 So Much Losing: Trump's Regulatory Agenda Flounders in Court
A day before, the U.S. District Court for the District of South Carolina reinstated an Obama-era rule defining which waterways are covered by Clean Water Act regulations in 26 states, invalidating the Trump administration's attempt at a two-year nationwide delay. The rule, opposed by home-builders, manufacturers and farmers, allows small waterways like wetlands and streams to be regulated under the Clean Water Act.
Those losses come on top of earlier decisions halting the EPA's moves to delay Obama-era rules, such as one unilaterally suspending methane emissions regulations. A court termed the delays unauthorized and unreasonable.
"The courts have been pretty consistent in saying that EPA can't just change the science or manipulate the scientific process to get the desired outcomes of political appointees at the agency and the industries they are closely associated with," said Yogin Kothari, a senior Washington representative with the the Union of Concerned Scientists. "Decisions that are scientifically indefensible should be, and will continue to be, struck down."
The losses aren't just mounting at the EPA, which didn't respond to a request for comment. Regulatory rollbacks at the departments of Energy, Interior and Housing and Urban Development have all fared poorly in court. Of 11 reported judicial decisions in those areas through June, 10 went in favor of the plaintiffs, Bloomberg Government reported in July.
Federal agencies have wide latitude to rewrite and rescind rules, but they must follow the Administrative Procedure Act, a law that aims to prevent regulatory whiplash. Under that law, agencies must first formally propose revisions, justify them, and give the public a chance to weigh in. Relatively small tweaks, such as a delay, can advance more quickly, but generally still require a formal notice and comment period.
"At this point, court after court has rejected their approach," said William Buzbee, a law professor at Georgetown University Law Center. "Because they are trying to bypass what the law requires, the courts have been quite prickly, and in case after case they basically say if you want to do this you have to do this right."