Austrian Social Democrats Pick Former Health Minister as Leader
(Bloomberg) -- Austria's social democrats designated Pamela Rendi-Wagner, a former health minister, to be chairwoman as they grapple with their election defeat to a right-wing coalition last year.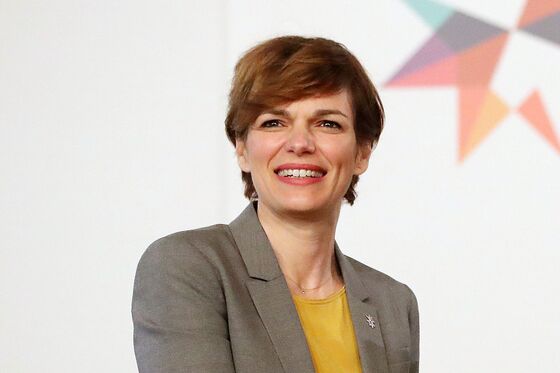 Rendi-Wagner, a doctor who led the ministry's public health department before she was named minister last year, was nominated by the party's board Tuesday, she told journalists in Vienna. She'll be formally elected at a party conference in November to succeed former Chancellor Christian Kern, who plans to run for the European Parliament next year.
"We stand for social justice, equal opportunity, and for the principle that everybody contributes to our wealth but that everybody should benefit from it as well," Rendi-Wagner said. "This is our unique feature."
Socialists across Europe are struggling to find an answer to globalized capitalism, mass migration and the rise of populists both on the left and the right wings of the political spectrum. In Sweden, once a bastion of social democracy, an insurgent anti-establishment party helped end the term of another socialist prime minister on Tuesday.
An academically trained professional who joined the party only 18 months ago, a day before she became minister, Rendi-Wagner will need to find a way to stem the defection of blue-collar workers to the nationalist Freedom Party, while at the same time winning urban liberals abhorring the right-wing party's xenophobic tenets. After the European election, her biggest electoral test will be to defend "Red Vienna," the capital where social democrats have won every free election since World War I.