Austria's Kurz Warns Center-Right Would Suffer With German Loss
(Bloomberg) -- A defeat for Germany's conservatives at weekend elections would be a blow for the center-right European People's Party, according to Austrian Chancellor Sebastian Kurz.
"Germany is the biggest country. It would weaken the EPP" if Angela Merkel's Christian Democrat-led bloc fails to win, Kurz said in an interview with Bloomberg TV on Wednesday. Still, a defeat would fall short of causing a major power shift across the continent, he said.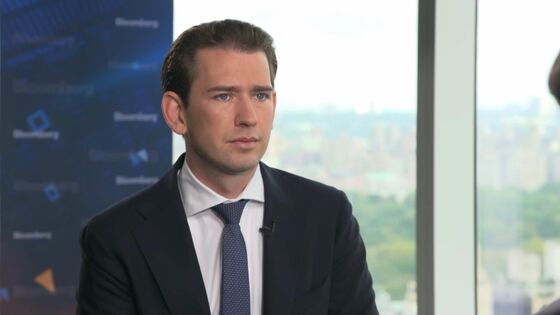 Leaders are trying to assess the impact of a change of guards in Germany as Merkel steps down after 16 years in power. The Austrian would become the only western head of state in the EPP if Social Democratic front-runner Olaf Scholz clinches victory on Sunday. 
Kurz has looked to support conservative candidate Armin Laschet's last-ditch attempt to close a gap in the polls. But the power vacuum created by Merkel's departure could open up opportunities for the 35-year-old who has carefully crafted his rise to the top job in Austria and could take on a broader role across the region.
"As a Christian Democrat I hope that the CDU/CSU will win, because we think it is important that Germany keeps a business-friendly approach, that Germany stays competitive," Kurz said in New York, where he's attending the United Nations General Assembly. "In the north and west of Europe, the EPP is not as strong as it was in the past."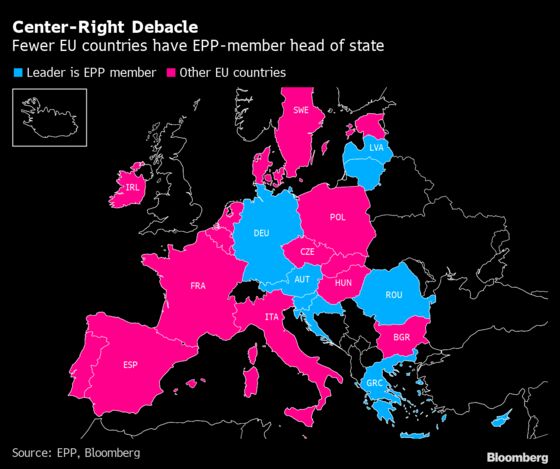 In the interview, he lobbied for a return to fiscal discipline in the European Union after the pandemic and rejected the idea of joint debt -- policies that Germany's Scholz may be more willing to support. 
Europe's recovery from the coronavirus crisis is "good. Things are moving in the right direction," he said. "We should of course reduce the stimulus step by step."
He said his alliance with the Greens could be a model for Germany. In Austria, Kurz's party maintains a 14 percentage-point lead over his strongest rival despite a string of probes into his government's inner workings. 
"It's working quite well and I think it's a good chance to be competitive, economically successful and at the same time protect the environment and fight against climate change," he said. "I think it is very likely that there will be a similar coalition in Germany in the future."