Austria Calls for Strict Return to Fiscal Rules in 2023 Budgets
The debate over how quickly European Union members should cut down the massive debt accumulated during the Covid-19 pandemic will likely heat up in the coming months, as governments in favor of fiscal stability push to reimpose tighter limits on spending despite risks that the recovery loses momentum.
Austria, which recently led an eight-government letter against any weakening of the EU's Stability and Growth Pact, says that highly indebted economies should comply with the bloc's deficit and debt rules for 2023, even as the continent faces inflationary pressure pushed by energy prices and supply bottlenecks, as well as growing numbers of Covid-19 cases.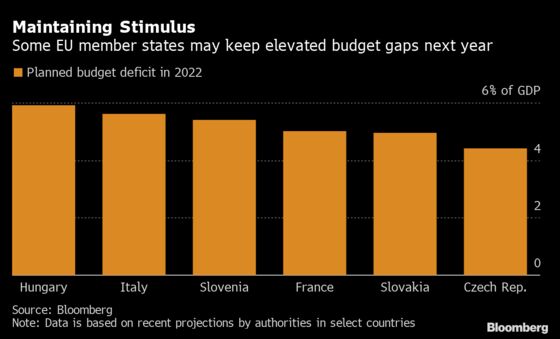 "There is one direction that is really crucial, and that is lowering the debt to GDP ratios," Austrian Finance Minister Gernot Bluemel said in an interview. Otherwise, he warned, markets would increase their risk premiums and countries holding high levels of public debt will be in trouble.
The EU's fiscal framework, suspended during the pandemic to cope with the extra spending needed to address its effects, are set to be reactivated starting in 2023.
Although the bloc's economies are expected to return to pre-crisis level by the end of this year, the European Commission plans in March to propose 2023 fiscal targets national governments aimed at avoiding a situation where steep cuts derail the recovery.
But Bluemel said Austria is against any weakening of the rules next year. "It's a question of political will. If you are willing to cope with those criteria you can do so. It's not impossible," he added.
Euro-area finance ministers will try to forge a common view for 2023 national budgets in December ahead of the commission's fiscal guidance in the spring.