Australia Government Suffers Historic Defeat on Refugee Bill
(Bloomberg) -- Prime Minister Scott Morrison's government lost a crucial vote on legislation that will allow doctors a greater say on the medical evacuation of sick asylum seekers held in detention centers on Manus Island and Nauru.
Setting the stage for a heated federal election campaign, Morrison warned the changes would weaken Australia's borders and raise national security concerns.
Despite the defeat, Morrison ruled out calling an early election, saying at a news conference in Canberra on Wednesday the federal poll will be held in May after the April 2 budget.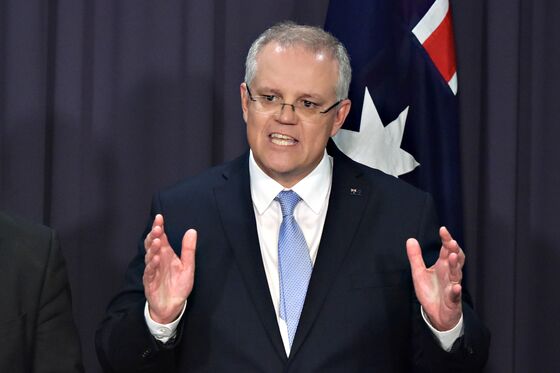 The government lost the vote late Tuesday by 75-74 votes, as the main Labor opposition joined forces with the Greens and independent lawmakers in the lower house. It's the first time a government has lost such a vote in modern history. According to the Australian House of Representatives, it last happened in 1941 and before that, 1929. The bill was passed Wednesday in the upper house Senate, meaning it will become law.
Opposition Leader Bill Shorten, whose Labor party is leading in opinion polls, dismissed the government's border security concerns, saying the bill was about providing treatment to sick people.
"The Australian people understand our nation can be strong on borders and still treat people humanely," Shorten said in a tweet on Tuesday. "We can preserve our national security and still look after people to whom we owe a duty of care."
Labor has rejected the government's assertion that the legislation will embolden people smugglers to restart their trade and lead to more boat arrivals. The rules around medical evacuations only apply to existing refugees in offshore detention, not new arrivals, and the government still has the discretion to overturn the recommendation of doctors.
Morrison said Wednesday the legislation was unnecessary, as there were already 60 medical professionals in place for the 420 refugees on Nauru. The government has approved the re-opening of detention facilities on Christmas Island to deal with the prospect of more boat arrivals, he said.
One of the best known refugees held in detention on Manus Island, journalist and author Behrouz Boochani, described the vote as historic. "Many people are happy now because they will finally receive medical treatment. Great to see the Australian parliament finally vote for humanity," he tweeted.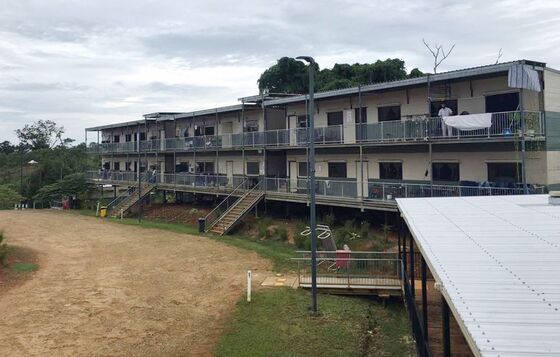 Australia's tough stance on asylum seekers has been condemned by the United Nations as arbitrary and illegal. The human rights body has urged the government to evacuate the remaining people still held on Manus Island and Nauru.
The vast majority of those seeking asylum come from Iran, followed by Sri Lanka, Pakistan, Bangladesh, Afghanistan and Iraq; others are classified as "stateless." Many, including Boochani, who just won Australia's richest literary prize for a book he wrote via text message from Manus, have been detained for years.