Australia's Leadership Upheaval Could Delay Trade Deal With Indonesia
(Bloomberg) -- Australia's leadership upheaval could delay the finalization of a free trade agreement with Indonesia.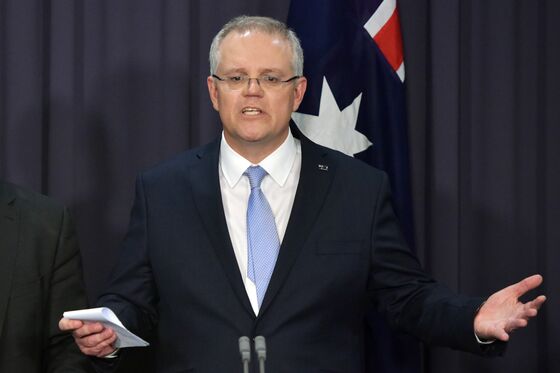 The two nations have been trying to land a deal for a decade and officials have been saying that they are getting closer to reaching one. The timing of that could now be in jeopardy with Malcolm Turnbull dumped by his own party and replaced by a new prime minister, Scott Morrison.
With two-way trade between Australia and Indonesia falling in recent years -- it was worth $10.4 billion last year compared to $12.3 billion in 2012 -- both countries have been looking at the deal as an opportunity to boost exports. The FTA, which was first mooted in 2007 and reactivated in 2016 after negotiations stalled amid political disputes over spying allegations and Indonesia's execution of Australian drug smugglers, includes discussions around agricultural supply chains, education and tourism.
Indonesia's chief trade negotiator Iman Pambagyo said work was continuing to finalize the agreement. "Many gaps have been closed, just a few outstanding issues to be solved. Once we are done the document should undergo a legal scrubbing process," he said in a text message.
"Hopefully approaching the end of year it could be signed by the two trade ministers."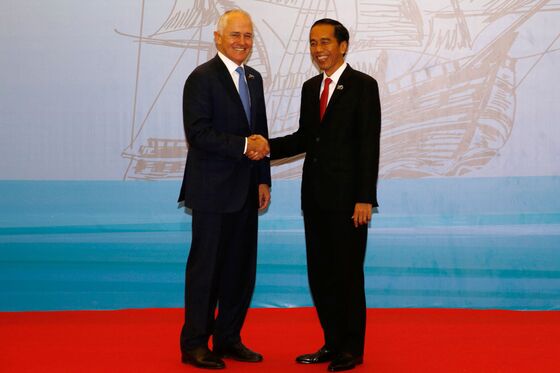 During a visit to Jakarta in March last year, Turnbull talked up the prospects of reaching a trade deal with Southeast Asia's biggest economy and said at the time that President Joko Widodo was "enthusiastic" about strengthening ties.
While Australia has agreed to eliminate tariffs on pesticides and herbicides coming from Indonesian suppliers, Turnbull singled out an agreement on sugar as well as new rules that would enable more live cattle exports from Australia as evidence Widodo "understands that trade means jobs."
The Australian Broadcasting Corporation on Friday reported that Turnbull had been scheduled to visit Indonesia next week.