Atomic Safety Concern Is Increasingly Used as a Political Weapon
(Bloomberg) -- Public concern over nuclear safety is increasingly being weaponized by politicians sniping at neighboring countries they disagree with, potentially damaging the long-term viability of a clean energy source.
The warning by International Atomic Energy Agency Director General Rafael Mariano Grossi comes before the 10-year anniversary of Japan's Fukushima Daiichi meltdowns. Last month, Lithuania called on European Parliament politicians to debate a brand-new Russian unit that began operating in neighboring Belarus. Saudi Arabia has repeatedly sewn doubt on the safety of Iran's Bushehr nuclear unit across the Persian Gulf. Similar regional squabbles have unfolded from Armenia to Pakistan.
"This is a new development," Grossi said in an interview. "There is a temptation by some to take the nuclear safety argument and brandish it against their neighbor."
The Argentine diplomat said heightened safety concern after the triple meltdown at Fukushima Dai-Ichi could prematurely close the door on nuclear power. That accident forced the evacuation of more than 160,000 people from around a nuclear plant that failed after a magnitude 9 earthquake and ensuing tsunami.
Nuclear generators in Japan and western nations have yet to recover, with higher safety standards driving up costs and making the technology less competitive against renewables and natural gas. Last week, Germany agreed to pay its biggest utilities $2.9 billion for lost future revenue from atomic plants. Safety concerns prompted Europe's biggest economy to pull the plug entirely on nuclear from next year.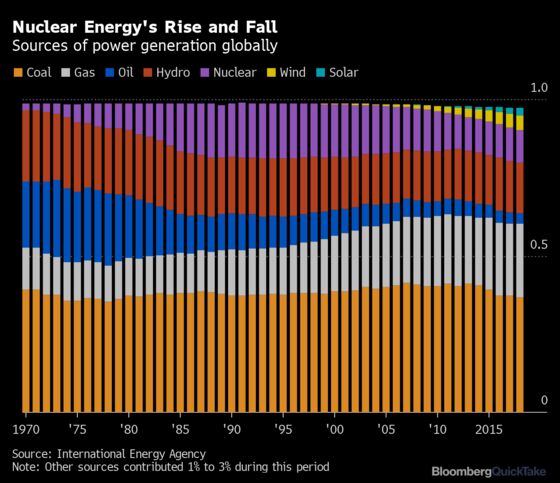 "We have to be wise enough to strike the balance between safety improvements from asphyxiation of an industry because of obsession with things that are good to have but not absolutely necessary," Grossi said. "The problem is one of social perception, politics and economics but not safety."
Grossi said countries and regions should focus more on building trust in nuclear safety through transparency and regulatory exchanges. He endorsed a proposal by his IAEA predecessor Hans Blix to develop regional safety groups to build trust in the Middle East. Last month's visit by European Union regulators to Belarus is another example of how countries can reduce tensions round safety, he said.
"The political will to be good neighbors is the prerequisite," Grossi said. "If we turn nuclear safety into a political football, then we are going to get into unnecessary problems."