As Islamist Insurgency Deepens, Mali Leader Seeks New Term
(Bloomberg) -- Life in Mali's presidential palace, an imposing mansion with manicured lawns and splashing fountains overlooking the capital, Bamako, has become increasingly lonely for President Ibrahim Boubacar Keita, who is seeking a second term in elections to be held on Sunday.
The front-line in a regional war against jihadists whose bombings and hit-and-run attacks are growing more sophisticated by the month, Mali's failure to quash a fractured Islamist insurgency has reverberated across West Africa. The outcome of the presidential vote may prove decisive for a conflict that's mobilized more than 20,000 French, United Nations and regional soldiers and left hundreds of people dead.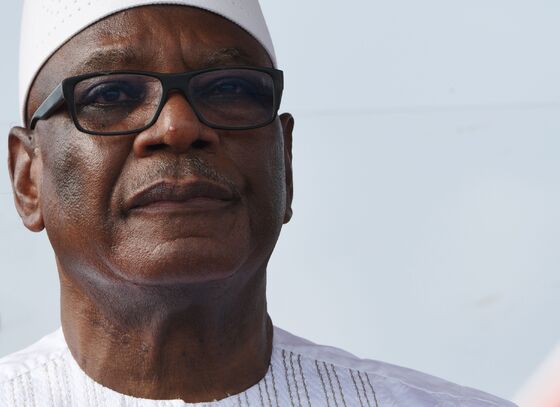 As his popularity dwindled after winning by a landslide in 2013, 73-year-old Keita, who's known as IBK, has seen several of his allies join the opposition. His main challenger is Soumaila Cisse, 68, a former finance minister and ex-President of the Commission of the West African Monetary Union. Cisse, who hails from Timbuktu, has managed to form a coalition with opposition politicians and tries to attract young voters with the support of a well-known youth activist. Candidates need 50 percent plus one vote in the first round to avoid a runoff.
IBK also lost the backing of the president of Mali's Islamic High Council, an organization that represents about 400 Muslim associations nationwide. Religious leader Mahmoud Dicko, 64, threw his support behind Keita in 2013 but said he's disappointed with the government.
"The root cause of Mali's problems -- insecurity, poverty, corruption and nepotism -- is bad governance, which has made the population lose faith in its leaders," Dicko said.
Keita's win in 2013 was supposed to turn the page on more than a year of military and political upheaval. The vote came months after a French military intervention pushed back Tuareg separatists and Islamist insurgents who had seized the north of the country in the wake of a coup that left the army in tatters. Buoyed by a wave of optimism, Keita pledged to stamp out corruption and take back control of the north.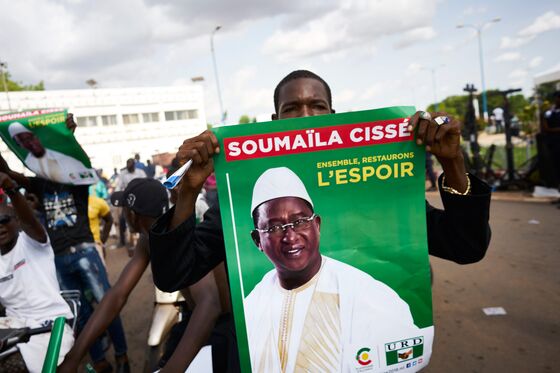 Five years on, Mali has only grown more fractious. A French military force that hunts down jihadists in the region hasn't been able to stop al-Qaeda-affiliated militants from killing scores of UN peacekeepers and Malian troops. The insecurity has spilled over into Burkina Faso and Niger, and prompted the creation of a regional force known as the G5 Sahel to fight militants.
More worrying, the violence has spread southward to the central Mopti region, where a proliferation of armed groups exploit a power vacuum left by the absence of state officials. At least 289 people have been killed in inter-communal clashes in central Mali this year, the UN said this month.
The armed groups use the lack of jobs in the region as a recruitment tool, mainly among the ethnic Peul group, said Bara Sankare, a Peul leader in Mopti. "They've tapped into the lack of opportunities and strained relations between Peul herders and ethnic Bambara and Dogon farmers."
Mali is the third-biggest gold producer in sub-Saharan Africa and the continent's largest cotton grower. While the economy expanded 5.3 percent last year, poverty remains high and social discontent is growing, the International Monetary Fund said in May. Military spending accounted for almost a quarter of the 2017 budget, according to the Stockholm International Peace Research Institute.
In 2017, Malians' main priorities were food security, good governance, access to health services and drinking water, but most said their government wasn't performing well on these issues, according to the latest Afrobarometer survey.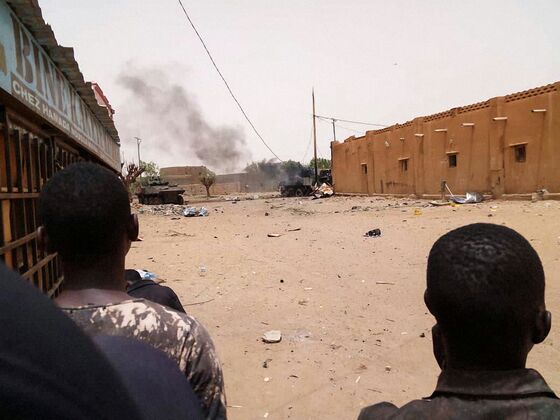 Years of short-sighted policies have caused the state to lose much of its legitimacy, according to Moumouni Soumano, a political analyst. "The government needs to recognize that state authority also rests on providing public services and dialog with its people," he said.
Still, an incumbent president has never lost an election in Mali, and despite his declining support, IBK could win a second five-year term. He's said that he has attracted billions of dollars in foreign investment, rehabilitated roads connecting some of the country's main cities, and put hard work into boosting economic growth. He is expected to do well in rural communities south of the Niger river.
Keita will rely on support from mayors, a majority of whom belong to his ruling Alliance for Democracy in Mali. In December, he appointed his fifth prime minister in as many years, Soumeylou Boubeye Maiga. A former foreign affairs minister, Maiga has used his diplomatic skills to initiate dialogue between communities and mobilize support for the government.
"Since many communities still vote according to what their leaders say, this might be enough for the president to win the most votes in the first round," said Kalilou Sidibe, a political analyst at the University of Bamako.