Wall Street Plays Defense to Dodge Midterm Punches
(Bloomberg) -- Kevin Giddis doesn't expect much in the way of surprises from the U.S. midterm elections. But then again, that's what he thought two years ago as well.
That fateful night, Giddis, head of fixed-income capital markets at Raymond James & Associates, went to a Memphis Grizzlies basketball game -- Hillary Clinton's presidential victory all but assured. By the time he got back to the firm's office a few hours later, the market chaos was already in full effect.
"You just want to avoid getting hit in the head" this time around, said Giddis, who, like much of Wall Street, was caught off guard as global markets convulsed following Donald Trump's upset win in the presidential vote. Giddis plans to pare back his bets against Treasuries ahead of the election, which he considers his most vulnerable wager should the Democratic Party perform well Tuesday.
The midterms come at a time when ballots globally -- from Brazil to Italy to the U.K. -- are reshaping the course of policy and fueling major shifts in market sentiment. Add to that declining confidence in the ability of polling to predict electoral outcomes, and it's easy to see why traders are getting anxious once again.
According to poll aggregator FiveThirtyEight, Democrats have a roughly 7 in 8 chance of recapturing the House, while Republicans have a 5 in 6 likelihood of maintaining control of the Senate -- signifying even longer odds for an upset than in 2016. A survey of market participants from Standard Chartered Bank found that most expected stocks, bond yields and the dollar to post small declines on a narrow Democratic House victory, respondents' base case scenario.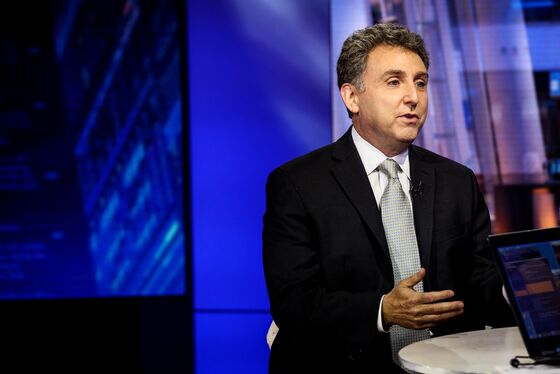 Yet even though he doesn't anticipate any carnage Tuesday, Jonathan Golub, chief U.S. equity strategist at Credit Suisse Group AG, isn't taking any chances.
"We will be there at the office, we'll be by our telephones,'' said Golub, who has cleared his calendar and expects clients will start calling once the results come in. "The most important thing I can do is not over-schedule myself that day so I am ready to respond if the market is agitated."
Read more: Democrat majorities would wipe a Fed hike from 2019, says Nomura
Abroad, midterm angst is less intense, partly as investors remain preoccupied with major risk events at home, and partly on the view that the market implications are simply less extreme than they were two years ago, even in the case of an upset.
In Frankfurt, Commerzbank AG foreign-exchange strategist Esther Reichelt said that her team is eschewing the night shift they adopted for the 2016 election.
DWS Group, a German money manager with about $800 billion in assets, will have a skeleton crew in the New York office just in case, according to Greg Staples, co-head of Americas fixed income.
But Staples had a warning for those staying up: "That first reaction at 2 a.m. tends to be the wrong reaction," he said.