Argentina Won't Reach an IMF Deal in 2021, Fernandez Tells CEOs
(Bloomberg) -- Argentina's President Alberto Fernandez told a group of eight top businessmen that a deal with the International Monetary Fund won't happen until 2022.
The president spoke to a group of executives that represent top companies including MercadoLibre Inc, Pampa Energia SA and Pan American Energy LLC, according to a government official who asked not to be named discussing a private meeting.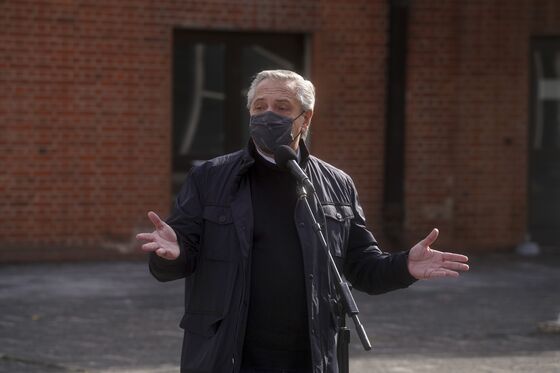 The meeting happened just as Economy Minister Martin Guzman is in Washington D.C. this week holding technical and high-level meetings with IMF officials to rework a plan worth over $40 billion, including a Tuesday meeting with IMF chief Kristalina Georgieva. Talks have so far been slowed, in part due to Argentina's upcoming congressional elections to be held in November. 
The lunch with businessmen was first reported by Infobae.