Argentine Health Minister Steps Down After Vaccine Scandal
Argentine President Alberto Fernandez fired his health minister in an attempt to defuse a scandal over government allies having received preferential access to Covid-19 vaccinations.
Gines Gonzalez Garcia resigned Friday at Fernandez's request after reporter Horacio Verbitsky told a radio station that he'd received a vaccine at the Health Ministry following a personal request to the minister. Local newspaper Clarin reported that other government allies had also received vaccines ahead of schedule.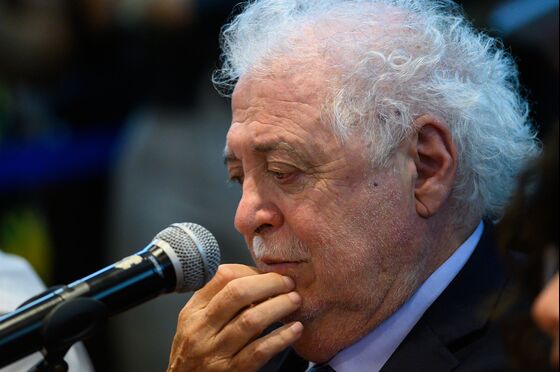 Gonzalez Garcia faced criticism as Argentina struggled to seal vaccine contracts, and the pace of inoculations runs well below the government's target. The minister made other missteps, including dismissing concern about the virus in early 2020 and projecting multiple times that cases would fall, only to see them surge after a strict lockdown. The minister also battled with Pfizer Inc. over legal terms for vaccine doses, and was unable to secure an agreement.
Carla Vizzotti, the top deputy at the ministry, was named the new health secretary. As secretary of health access, Vizzotti recently traveled to Russia to pick up the first batch of Sputnik V vaccines for Argentina, and led most of the ministry's press conferences on Covid developments.
Gonzalez Garcia's firing follows similar scandals in the region. In Peru, former head of state Martin Vizcarra was among 487 people to receive the Sinopharm vaccine before it was available to the public. In Brazil, President Jair Bolsonaro's administration drove out two health ministers over pandemic policy disagreements.
As of the latest official data Wednesday, Argentina has administered 633,637 total doses of the Russian vaccine, well below the target of 10 million the government set for the end of February. Argentina had reported over 2 million total Covid-19 cases and 51,000 deaths by Friday evening.