Arbery Murder Defense Is Like 'the Wild West,' Jury Told
(Bloomberg) -- The three men accused of murdering Ahmaud Arbery last year while the 25-year-old unarmed Black man was running can't claim self-defense, because they initiated the incident while committing a series of felonies against him, a Georgia prosecutor told a jury.
Just before the panel retired to the jury room to begin its deliberations on Tuesday, Cobb County Assistant District Attorney Linda Dunikoski delivered her rebuttal to the hours of closing statements by the defendants' lawyers the previous day.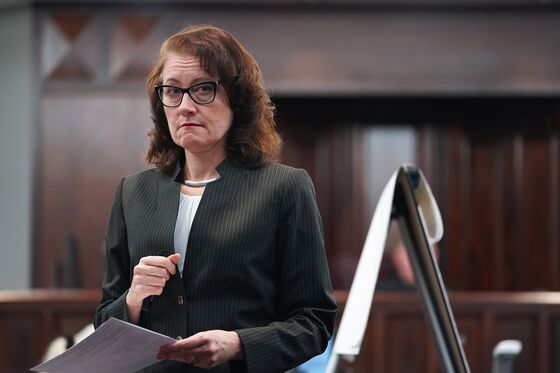 "You can't claim self-defense if you are starting the confrontation," Dunikoski told the panel of 11 White jurors and one person of color in Brunswick. "This isn't the Wild West."
Her rebuttal came after two weeks of evidence in the racially charged case, including surprise testimony from one of the defendants, Travis McMichael, who fired three blasts from a shotgun in a struggle with Arbery on Feb. 23 of last year after chasing him for five minutes.
The defense argued Arbery was an intruder and a threat to the leafy community of Satilla Shores, repeatedly trespassing on a home under construction, though he never stole or damaged anything. Dunikoski told the jury that the defendants' decision to confront him with their trucks and a shotgun constituted a string of felonies that made a self-defense argument impossible.
She said the three White men could have simply followed Arbery "at two miles per hour" and waited for the police to arrive if they wanted him to be questioned by law enforcement.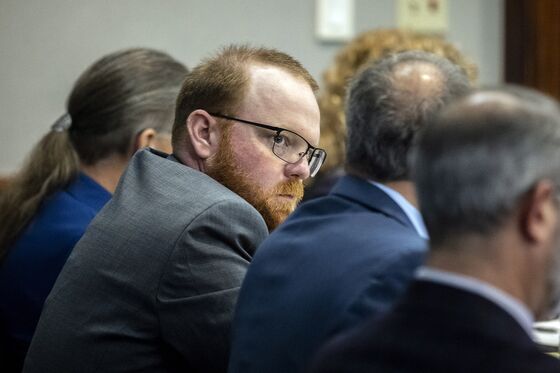 "Do you really believe he had no other choice but to use a shotgun?" she said of McMichael.
The other defendants are McMichael's father, Greg McMichael, and their neighbor William "Roddie" Bryan, who helped block Arbery with his vehicle. All three pleaded not guilty to charges including felony murder, false imprisonment and aggravated assault with the shotgun and the pickup trucks.
One of the last pieces of evidence Dunikoski referred to in her rebuttal was a call to police by Greg McMichael after Arbery ran past his house that day.
"There's a Black man running down the street," he told police.
At the time, Dunikoski said, he had no way of knowing if Arbery had committed any crime and didn't have a justification to attempt the citizen's arrest on which the defense case largely rests.