Anti-Government Firebrand Snatches Lead in Slovak President Race
(Bloomberg) -- An activist who has latched on to the anti-government protests that ousted Slovakia's prime minister took the lead in the country's presidential race over the ruling party's candidate, European Commission Vice President Maros Sefcovic.
Until Tuesday, voter support was roughly split among as many as four people in the former communist euro-area country following a year of turmoil triggered by the murder of a journalist who was investigating high-level corruption. But Zuzana Caputova, a 45-year-old NGO lawyer, received a boost when one of her main rivals stepped aside and endorsed her.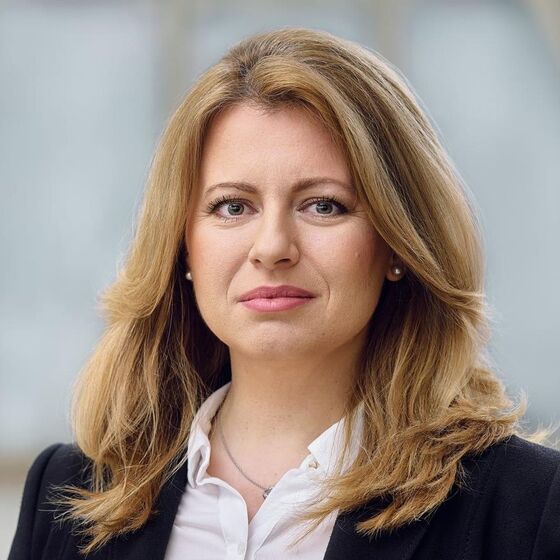 That followed an opinion poll by the Median agency showing her in the lead with 23.5 percent support. It compared with 20.5 percent for Sefcovic, the candidate of the ruling Smer party, whose leader Robert Fico stepped down last year amid the biggest protests since the fall of the Iron Curtain. Besides receiving the endorsement of Robert Mistrik, the rival who withdrew, Caputova also won backing from outgoing President Andrej Kiska.
"The votes of a decent and just Slovakia have to unite and back one strong candidate," said Kiska, an opponent of Fico who has decided to step down after one term for family reasons. "I support Zuzana Caputova. She will be a good president."
Caputova, is deputy head of the Progressive Slovakia party, which has found support among Smer's detractors following the execution-style killing of reporter Jan Kuciak, who uncovered a web of links between fraudsters and ruling politicians.
The election's first round will be held on March 16. That will most likely proceed to a second round two weeks later, if no one wins an outright majority. But the withdrawal of scientist and entrepreneur Robert Mistrik, who was in third place in the poll with 15 percent, thins the field and will probably further boost Caputova's chances.
While Kuciak's killing is front and center in the election, the opinion poll showed that anger hadn't translated into a shift in support toward nationalist or anti-establishment candidates. The highest-ranking among them was Stefan Harabin, a judge with anti-western views and an ally of former authoritarian premier Vladimir Meciar, who was fourth with 10.5 percent.